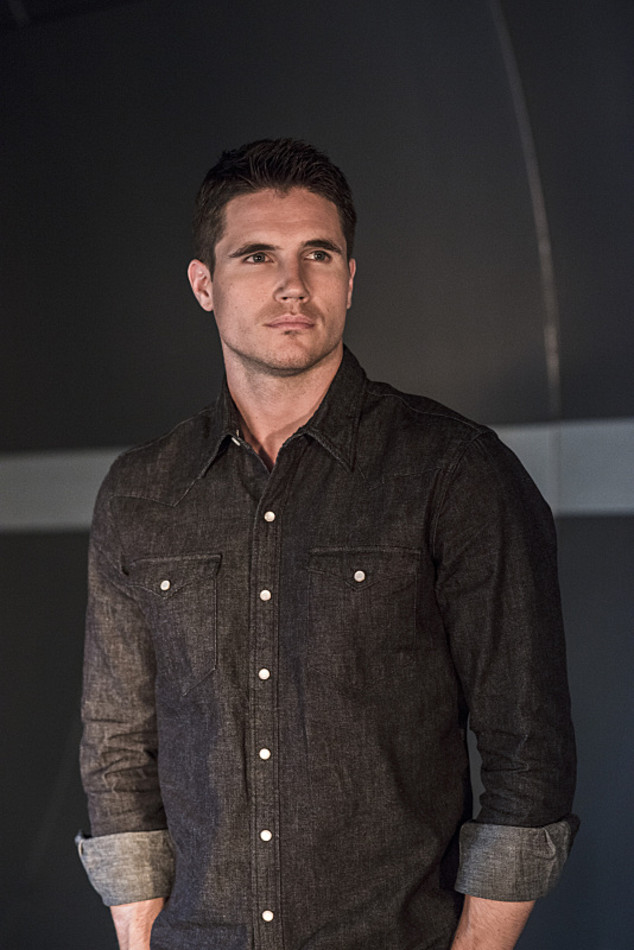 CW
The Flash is about to heat up.
Robbie Amell makes his grand debut in tonight's episode of the CW's hit Arrow spinoff show as half of one of DC Comics' most powerful superheroes: Ronnie Raymond, aka Firestorm. And yes, we do mean half. The other half is Dr. Martin Stein—who will be played by Victor Garber—and the two polar opposite men find themselves fused together after the particle accelerator explosion...the same one that left Barry Allen with a set of speedy legs.
But when we meet Ronnie for the first time in tonight's episode, "Things You Can't Outrun," he won't be the Firestorm fans know and love.