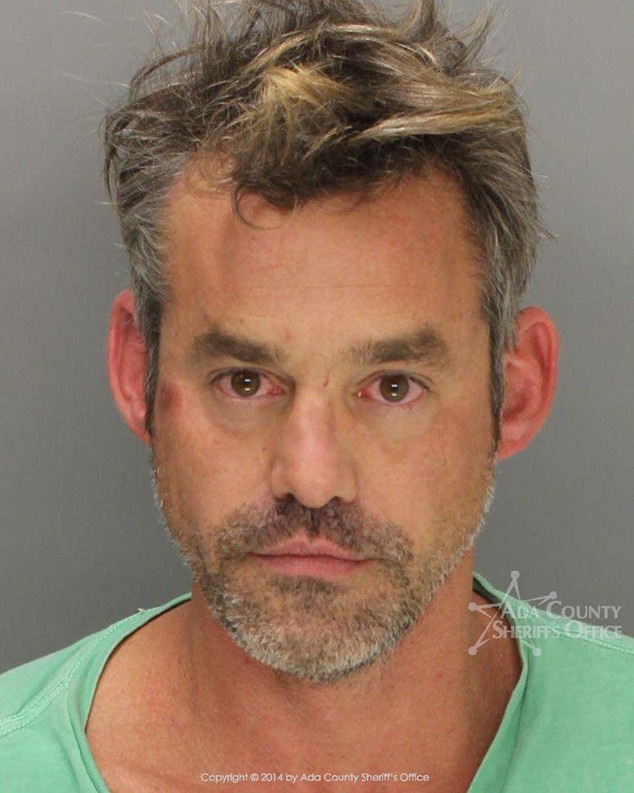 Ada County Sheriff's Office
Nicholas Brendon, who starred on Buffy the Vampire Slayer, was detained in Boise, Idaho on Friday night on suspicion of damaging property and resisting arrest and spent several hours in jail.
The 43-year-old actor's manager had no immediate comment. Brendon was in town for an appearance at Tree City Comic Con.
Boise police said they received a call around 9:30 p.m. on Friday about a disturbance in a hotel lobby involving Brendon and staff members. When officers arrived, they found the actor showing "signs of intoxication" and said he "repeatedly refused officers' commands to stay seated while officers tried to speak with witnesses."
Police said Brendon tried to walk away, after which officers arrested him for resisting and obstructing. Authorities also said hotel staff reported that he had broken a decorative dish and that they wished to press charges.
Brendon was then booked into a local jail on charges of malicious injury to property and resisting or obstructing officers, which are both misdemeanors.
He was later released on a $600 bond after 6 a.m. on Saturday.
Brendon was last arrested in March 2010, also on suspicion of damaging property, as well as for disorderly conduct. Police said he tried to flee and him before detaining him. He spent several hours in jail and was charged with misdemeanor counts of resisting arrest, battery against a police officer and vandalism for the March 17. He given a 1-year suspended sentence and 36 months of probation and was ordered to perform state highway work for 10 days.
His latest arrest comes more than two weeks after he got married. The actor wed Moonda Tee in Las Vegas, a week after he proposed to her in Colorado. This marks his second marriage. Brendon was married to actress and writer Tressa DiFiglia for more than four years before they divorced in 2006.
On Buffy the Vampire Slayer, which aired between 1997 and 2003, Brendon played Xander, the goofy friend-zoned pal of Buffy, portrayed by Sarah Michelle Gellar.
Brendon and several other members of the cast, including actress Emma Caufield, who played Xander's love interest, reunited in September at a fan convention in Australia.
After Buffy the Vampire Slayer ended its run, Brendon went on to appear on shows such as Private Practice, playing Lee McHenry, and Criminal Minds, in which he still plays the recurring role of Kevin Lynch.