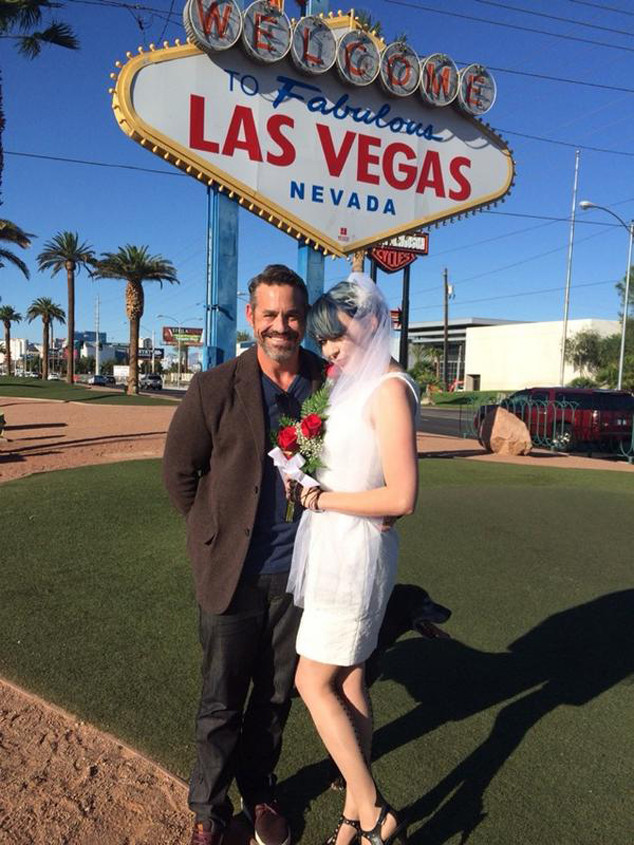 Twitter
Nicholas Brendon is a married man!
The Buffy the Vampire Slayer star, who had a crush on Sarah Michelle Gellar's character in the beloved series, said "I Do" to his girlfriend Moonda Tee late last week.
"AND WERE MARRIED!!!" Brendon revealed on Twitter while posing with his wife in front of the iconic "Welcome to Fabulous Las Vegas" sign.
Tee donned a short white dress, veil and sheer black gloves while holding red roses. In comparison, Brendon went casual with a brown blazer, denim jeans and a navy blue sweater.
"I just got married under the Welcome to Las Vegas sign," the new bride shared on Facebook with even more photos from the big day.
The ceremony comes one short week after the actor popped the question to his girlfriend in Colorado. On his Twitter page, Brendon shared a photo of when he got down on one knee while holding an engagement ring in a hair salon.