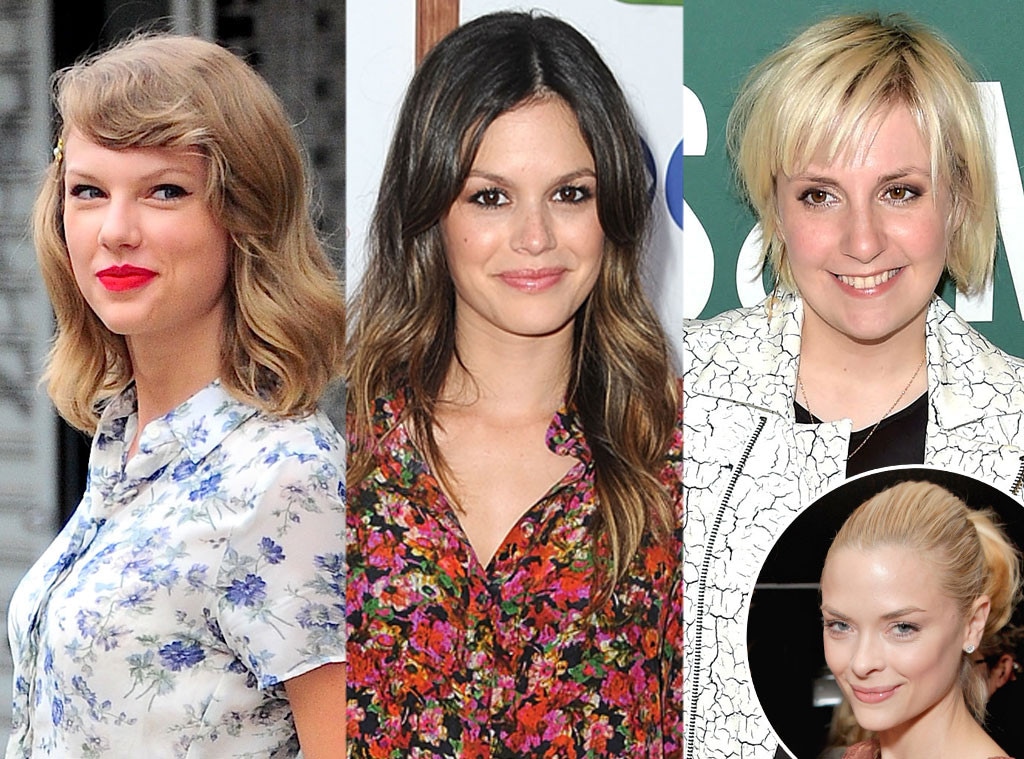 Jaime King has nothing but amazing things to say about some of her closest gal-pals.
E! News caught up with the actress at the launch of the new formula of hair vitamin Nouráge to benefit Locks of Love recently, and the blond beauty gushed about her inspiration Lena Dunham, her girlfriend Taylor Swift, and Hart of Dixie costar and fellow new mom Rachel Bilson.
"Lena Dunham has been a huge inspiration for me. We talked about being very authentic and just speaking the reality of what's really going on with us and its really important for women," she tells us. "If we have a voice, we have to use it and it is not always the sexiest thing, to always go online and talk about my challenges with, you know, having a child, but other people need to know that or whatever it is I'm really dealing with."
Someone very good at expressing their emotions is T.Swift, who sometimes uses her music as a channel to vent about whatever may be going on in her life, and her latest project 1989 (available Oct. 27), really resonated with King, who got a little preview.
"Taylor is just one of my closest, closest friends, one of my dear, dear friends. We just met and instantly had a connection. She is also another woman that I feel is one of the most authentic women we have in this industry that other women look up to," she said.
"Taylor has always had a pop element to her country, which is why she has been so successful and this new album is so unbelievable, like literally mind-blowingly amazing. The first time I heard some of the songs, they all like stuck in my head. I was like crying because I was like, 'Oh my God, this is insane."
Jaime King's road to motherhood has been a long one. The 35-year-old has openly revealed her struggle with getting pregnant, and now that she has finally been able to welcome a bundle of joy into this world, she was the first one to help costar bestie Rachel Bilson out with her pregnancy.
"I tell her everything because she and I are very, very close. Rachel and my son have had a love affair from the very, very beginning since he first met her. Rachel has always been one of the most supportive people in my life in regards to my pregnancy," she tells E! News, adding that she would try to make sure Bilson's set conditions at work were comfortable during her pregnancy.
"People forget that she's growning a human being inside. I had to get IV fluids because it was so hot when I was shooting in Burbank, but I never wanted that to happen to her. I was always super, super, super protective of her and her child."
Talk about an amazing friend!