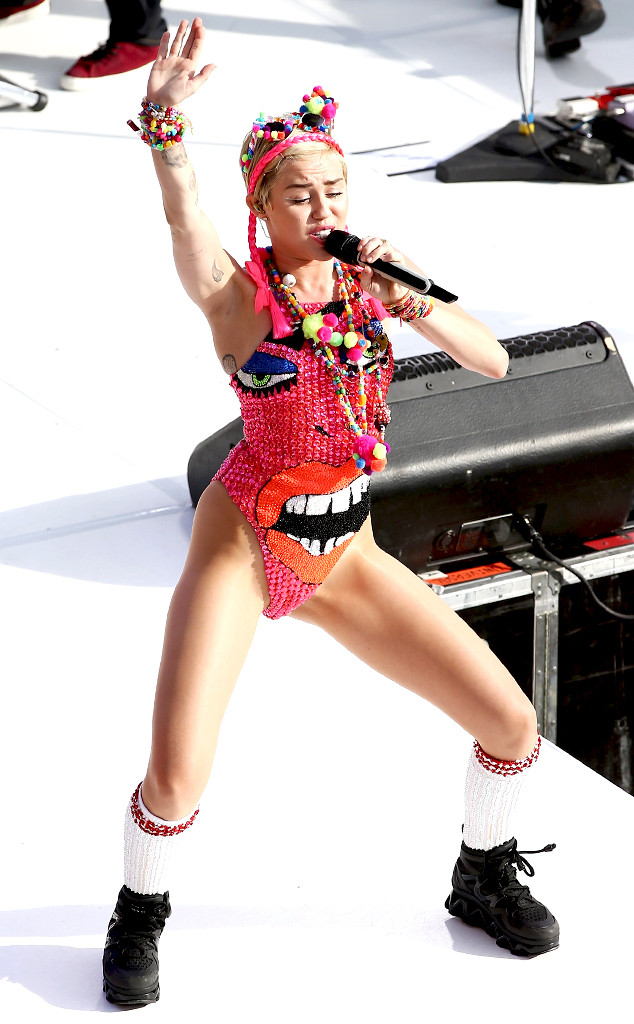 Don Arnold/Getty Images
Tired of the whole twerking craze? Yeah, so is Miley Cyrus.
Now, the 21-year-old pop star has a "new" signature dance move, and it's called the Nae Nae! Luckily for all of us, Miley was more than happy to demonstrate the Nae Nae when she dropped by the Australian morning show Sunrise earlier this week!
"Twerking seems so yesterday," said TV presenter David "Kochie" Koch.
"I'm glad you know that," Miley replied emphatically, "because some people are living in the past!"