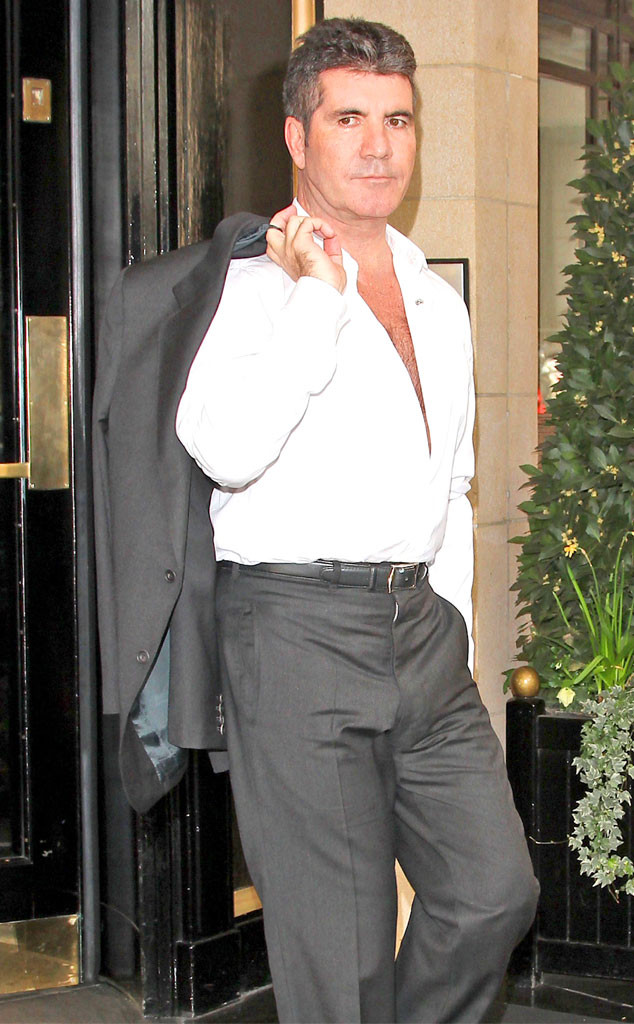 Xposure/AKM-GSI
Simon Cowell lost one of his fellow bachelors to marriage, but that's OK.
The X Factor judge jokingly thanked newlywed George Clooney for finally tying the knot and leaving Cowell as the "only iconic bachelor left in the entire world," and although the new dad admits he's not in a rush to change that status, he's also open to the idea of marriage.
"I think it's a title I'll keep for a while longer if I'm honest. I've never said no to marriage, but then again I couldn't imagine having a kid at one point and now look at me," he told Hello! magazine.
"I guess I was always nervous I may not end up getting on particularly well with the person I was going to have a kid with and I didn't want to make the wrong decision. The fact is, our baby wasn't planned was actually the best thing for us to have done and we're very happy now."