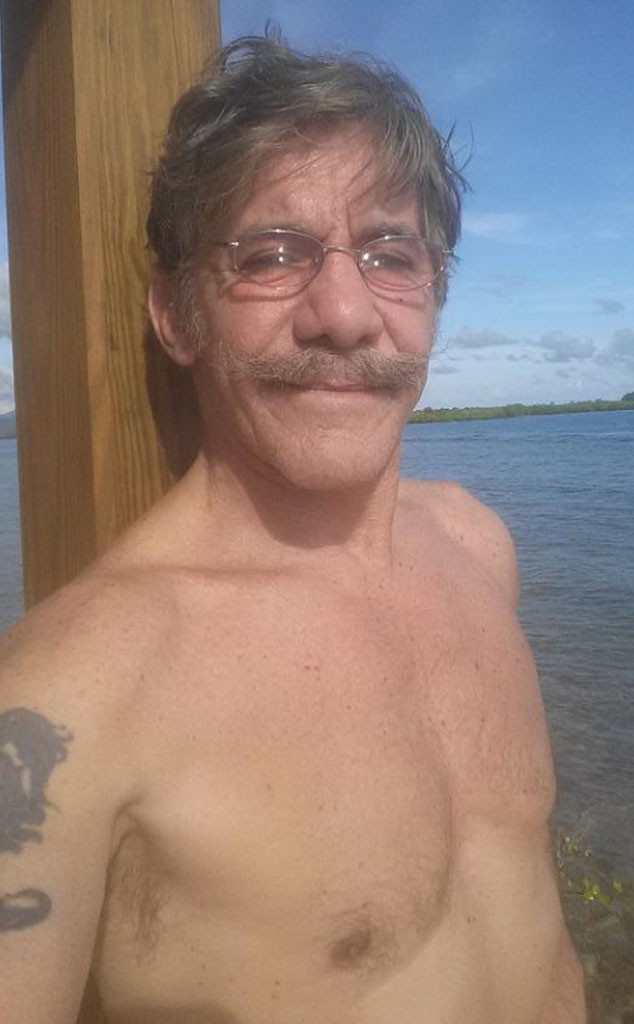 Twitter
Geraldo Rivera's shirtless selfies are back!
The 71-year-old journalist and TV personality tweeted a half-naked gem Sunday, showcasing his surprisingly buff bod with a body of water in the background!
Oddly enough, though, Geraldo didn't address his pectoral muscles, bicep tattoo or sparse chest hair in the text accompanying his sexy (?) snap. Instead, he gave commentary—well, criticism—of President Barack Obama's handling of the ongoing crisis in Syria.
"Kobani is the real Benghazi," he wrote (Kobani is a Syrian town which was under threat from ISIS forces Sunday; Kurdish defenders, assisted by U.S. military forces, were able to defend the region), "the besieged fortress where president really can & must save heroic defenders."