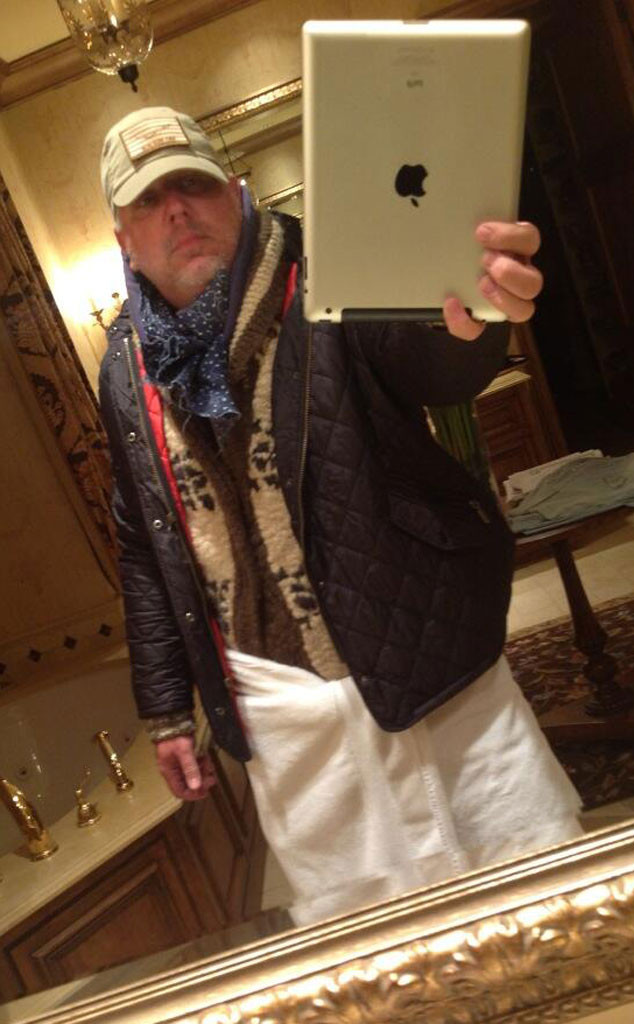 Twitter
Glenn Beck didn't want Geraldo Rivera to have all the fun!
On Monday, the conservative talk-show host posted his own version of Geraldo's semi-nude towel selfie.
"Okay 49 isn't 70," Beck wrote, alluding to Geraldo's "70 is the new 50" claim. "But still - check out my bathroom towel pic! Sorry ladies I just can't turn this off!"
Unlike his predecessor, Beck had on several layers of clothing—even a scarf and a hat.