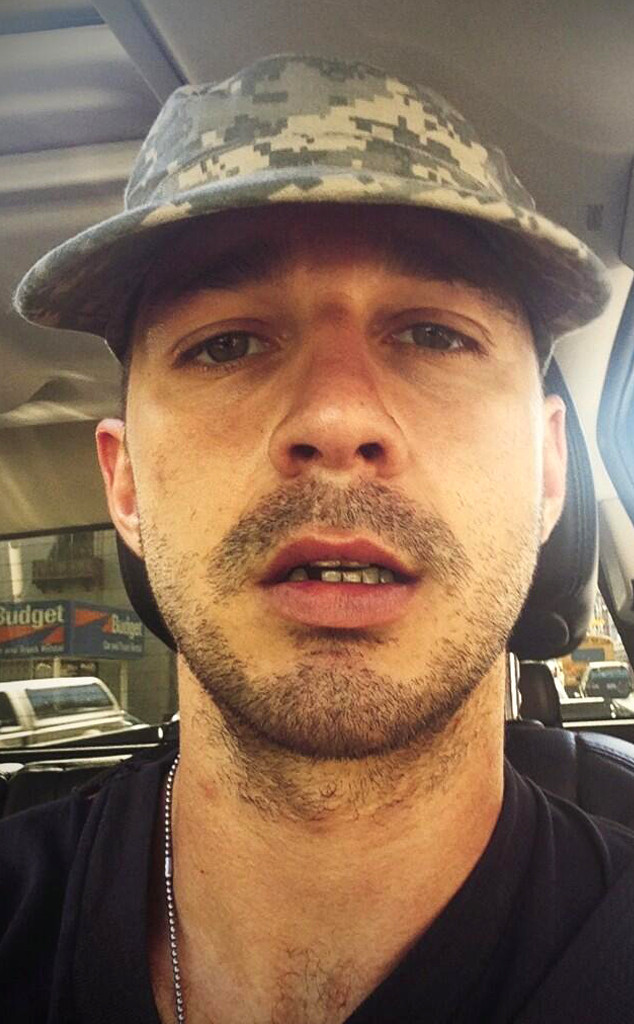 Twitter
Talk about really getting into character!
While filming the upcoming war flick Fury, Shia LaBeouf cut gashes into his own face to make his war wounds look more believable.
"We were in makeup and they were putting cuts on Shia and I said, 'Yeah, yeah, it looks good.'" LaBeouf's co-star Logan Lerman revealed to British GQ. "And Shia was like, 'No, it doesn't look real.' Then he walks out into the hallway and says, 'Hey man, wanna see something fun? Check this out...' and he takes out a knife and cuts his face. For the whole movie he kept opening these cuts on his face. That's all real."