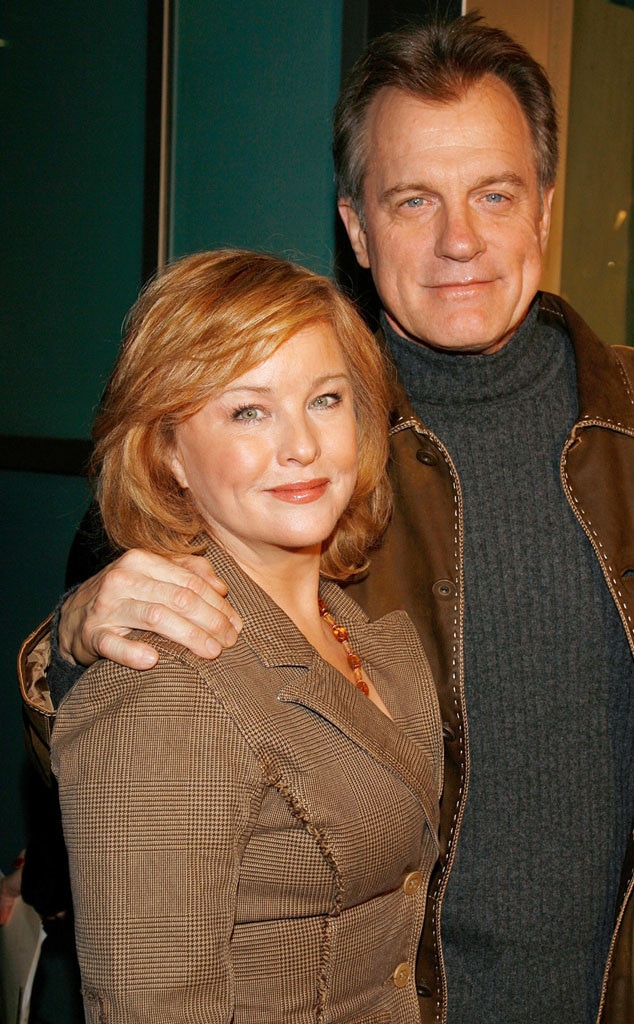 Kevin Winter/Getty Images
7th Heaven star Stephen Collins allegedly confessed to molesting young girls in a tape made public Tuesday.
His estranged wife, Faye Grant, tells E! News in an exclusive statement: "I woke up today to learn that an extremely private recording I handed over to the authorities in 2012 per their request in connection with a criminal investigation was recently disseminated to the press. I had no involvement whatsoever with the release of the tape to the media."
Collins, 67, is being investigated by police. In the aforementioned audiotape obtained by TMZ, the actor is heard talking about past incidents with a therapist and his ex, Grant, with whom he is in the midst of divorcing.
The former WB star answered specific questions regarding the girls in question and was seemingly unaware that the session was being recorded. (In California, it's legal to secretly record conversations to gather evidence if the person is believed to have committed a violent felony—molesting a child under the age of 14 counts as such.)
The New York Police Department confirmed to E! News that a complaint has been filed against Collins and that the Manhattan Special Victims Unit is currently investigating the case.
A production source confirmed to E! News that Collins will no longer appear in Ted 2 (he had a small role which has since been cut). Collins has also resigned from his position on the National Board of the Screen Actors Guild, Pamela Greenwalt, Chief Communications and Marketing Officer, confirmed to E! News.
Collins' attorney did not return E! News' request for comment.