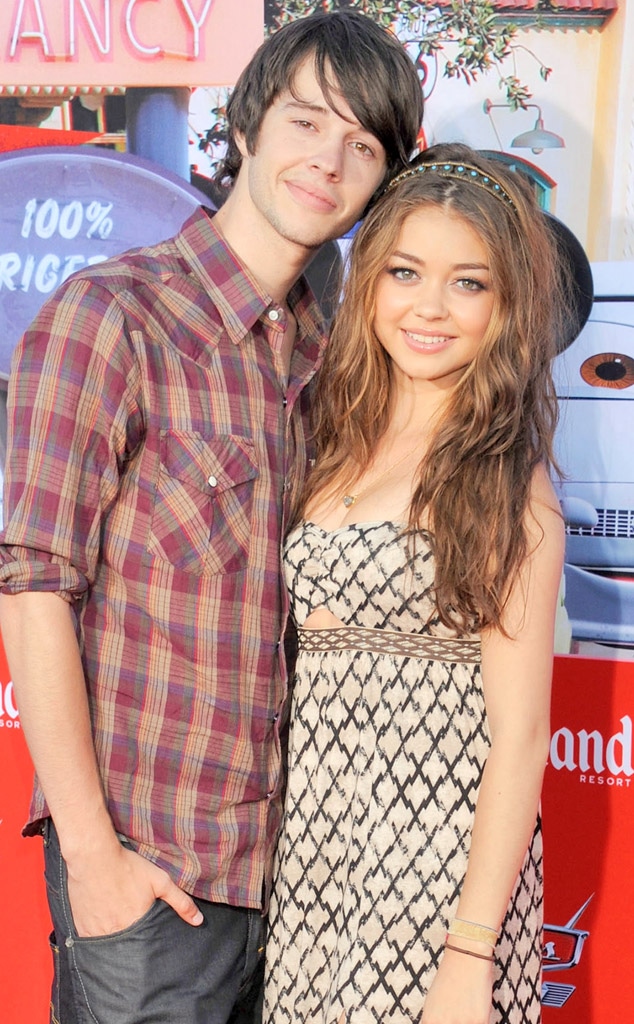 Gregg DeGuire/WireImage
Earlier today, a judge granted Sarah Hyland a permanent restraining order against her ex, Matthew Prokop, after she requested protection from her former boyfriend of nearly five years.
E! News can confirm that Prokop has been ordered to stay 100 yards away from the Modern Family actress and her home.
He has also been ordered to not go near her job or workplace and own or possess a gun or ammunition.
The restraining order also demands that Prokop stay 100 yards away from Hyland's dog, Barkley Bixby, as well as not make any threats, or attack, or harm the dog in any way.
Frazer Harrison/Getty Images
The judge's protection order will be enforced for three years, as per TMZ, who first broke the story.
It was previously reported that the 23-year-old actress obtained a temporary restraining order against Prokop late last month.
According to court documents obtained by E! News, she stated in her filing that Prokop "relentlessly bombarded me with vile, threatening and emotionally disturbing texts and voice mails including his own suicide threats" after she broke up with him.
She also reported that he pinned her against a car and repeatedly called her the c-word while choking her.
"His grip was so tight that I could not breathe or speak," she explained in the court papers. "I was scared and in fear for my life."
Hyland also stated in the documents that Prokop threated that she would never see her dog again, hence her reasoning behind getting a TRO that also protected her dog.
At the time, Lee A. Sherman, Hyland's attorney, released the following statement to E! News on behalf of her rep:
"On September 19, 2014, Ms. Hyland obtained a Domestic Violence Temporary Restraining Order against Matthew Prokop. The documents filed speak for themselves. Out of respect for the court, the process and all parties, I have advised Ms. Hyland not to comment on the matter. We request that you respect the parties' privacy during this time."
—Additional reporting by Baker Machado and Holly Passalaqua.