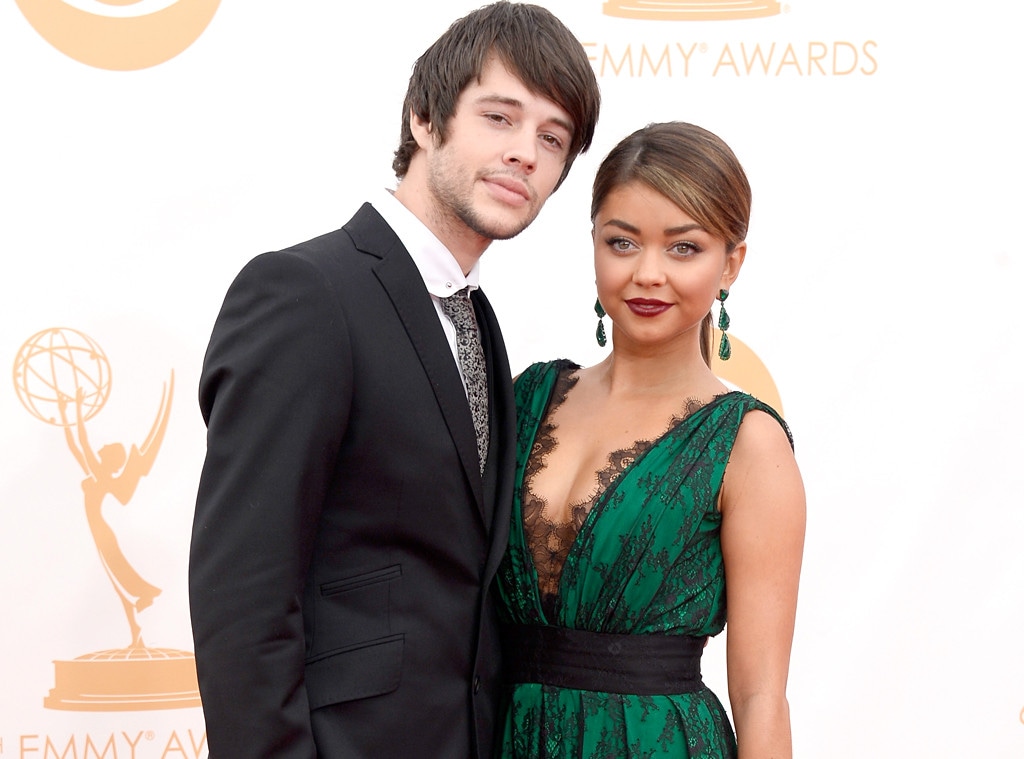 Frazer Harrison/Getty Images
Sarah Hyland's recent breakup was apparently far messier than anyone could have imagined, according to court documents.
The Modern Family star obtained a temporary restraining order last week against actor ex-boyfriend Matthew Prokop, alleging that he physically and verbally abused her during their nearly five-year relationship and threatened her after she ended it.
Hyland filed her petition on Friday, E! News confirms, and a hearing has been set for Oct. 10 on whether to extend the TRO, which currently mandates that Prokop stay at least 100 yards away from both the actress and her dog.
According to court documents obtained by E! News, Hyland stated in her filing that Prokop "relentlessly bombarded me with vile, threatening and emotionally disturbing texts and voice mails including his own suicide threats" after she broke up with him.
The 23-year-old actress alleges in the filing that, during an argument in May, Prokop pinned her against a car and repeatedly called her the c-word while choking her.
"His grip was so tight that I could not breathe or speak," she states in the documents. "I was scared and in fear for my life."
Reps for Prokop have not yet returned requests for comment.
Lee A. Sherman, Hyland's attorney, said in a statement released to E! News by her rep: "On September 19, 2014, Ms. Hyland obtained a Domestic Violence Temporary Restraining Order against Matthew Prokop. The documents filed speak for themselves. Out of respect for the court, the process and all parties, I have advised Ms. Hyland not to comment on the matter. We request that you respect the parties' privacy during this time."
As for the TRO also protecting her dog, Hyland's petition alleges that Prokop threatened her at one point that she would never see her dog again.
Hyland also stated in the filing that she called upon Julie Bowen, who plays her mom on Modern Family, to be present when she finally got up the nerve to call things off—and that Prokop flipped out when he saw Bowen at the house when he got there, after which the elder actress advised her co-star to leave the house because she wasn't safe around her ex.
Ironically enough, Hyland once told E! News that a rumor about Bowen disapproving of her longtime beau was completely untrue.
"There have also been things in the paper—The Enquirer—that we're engaged and 'Julie Bowen does not approve,' which is not—any of that—is all false. It's all fictitious," Hyland said last November at an awards season kickoff party. Asked if she and Prokop had any plans to get married in the near future, she said, "I'm about to be 23, I turn 23 on Sunday, and I never really saw myself getting married at a young age like that, which I think is young...
"So we've been together a long time, we're practically married. We have a dog and live together, so I'm OK with that."
—Additional reporting by Holly Passalaqua