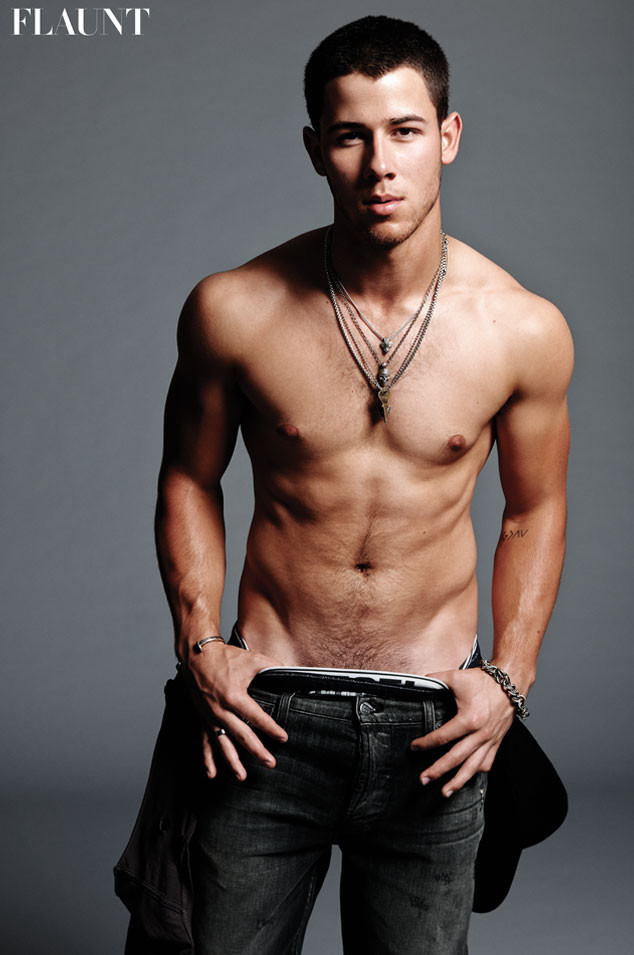 Flaunt
Another day, another hot shirtless photo of Nick Jonas.
We're certainly not complaining.
Only E! News has this exclusive first look at one of Jonas' hottest pics from the new Flaunt magazine.
Just call him Nick Wahlberg!
The photo appears to have been inspired by Mark Wahlberg's famous ads for Calvin Klein underwear. It shows Jonas, 22, with no shirt on while pulling down his black jeans and underwear just enough to make us, well, almost fall over and die.
He has a little scruff on his face and stares dead into the camera.
Swoon!