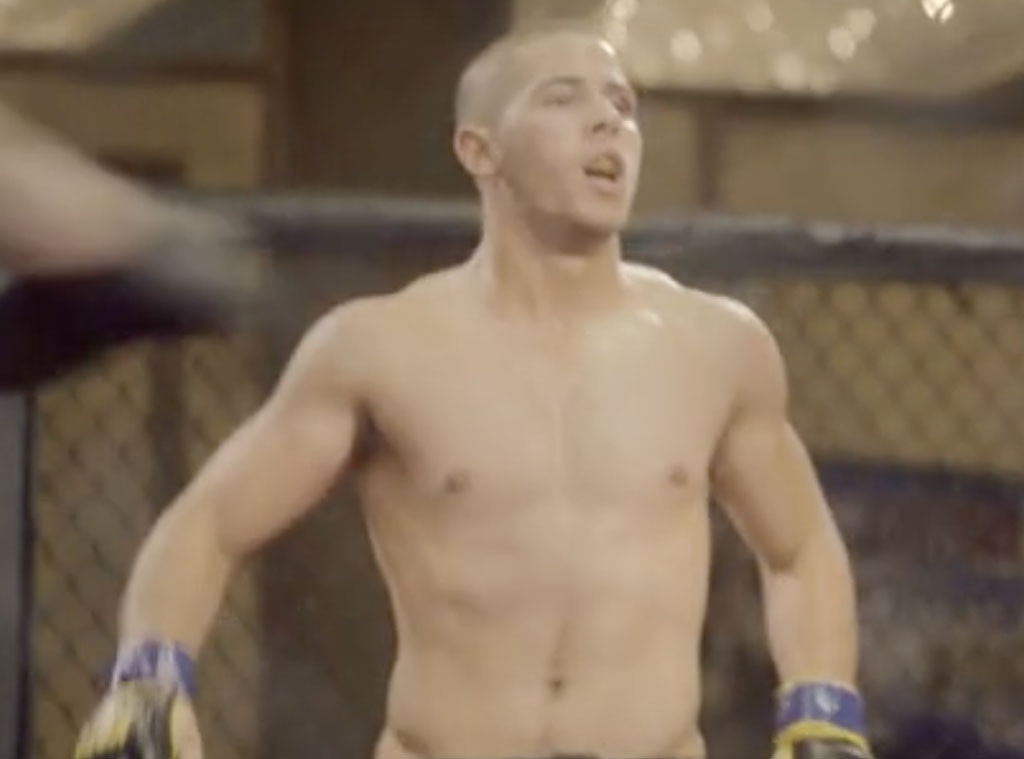 AudienceDIRECTV/YouTube
Nick Jonas isn't the first person who comes to mind when we think of an MMA fighter.
But that's all changed after watching the first footage from DIRECTV's Audience Network's new drama series, Kingdom.
Jonas plays an aspiring MMA fighter opposite Frank Grillo as his former MMA champion father.
"I gained about 15 pounds of muscle for the role," Jonas told me while promoting his new single "Chains" and his upcoming album. "I really wanted to look like an animal who internalizes a lot, but when he's in the cage and he's fighting that's when you see this kind of animalistic mentality that he has."
His brothers got a kick out of it. "They were calling me the Hulk and they were poking fun at me a little bit," Jonas admitted.
He has since dropped about seven to 10 pounds of the muscle. "The bulky muscle guy was probably good for a month or two, but I feel better where I'm at now," Jonas said.
He's now working out a few times a week. "I started to include more fun activities instead of just going to the gym all the time," Jonas said. "So it's a ton of different sports that I play and traditional workout stuff. I work out with a great trainer and he has a great gym. We do sort of circuit training and strength and conditioning."
Nutrition is also key, especially for Jonas, who was diagnosed with Type 1 diabetes about nine years ago when he was 13.
"I really got into living a really healthy lifestyle and physical fitness last year," he said. "I saw pretty quickly how it improved my health and the diabetes. I've stuck with it."
Kingdom premieres on DIRECTV's Audience network on Oct. 8 at 9 p.m.