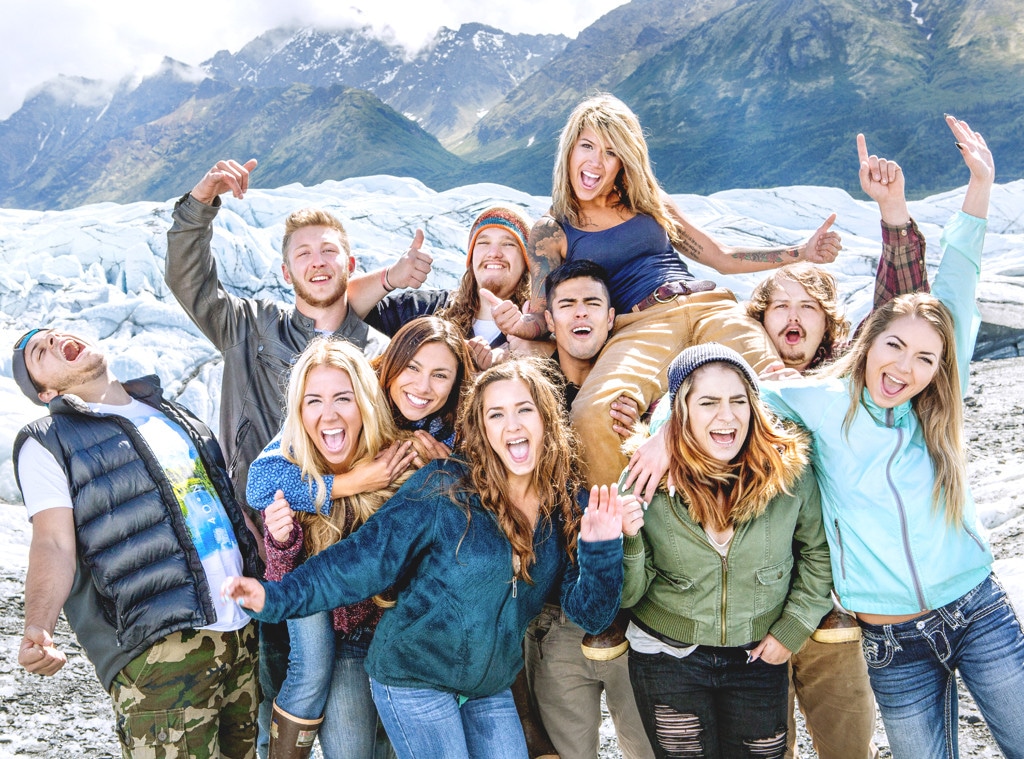 MTV
Gym, tan and laundry? More like snow boots, sledding and glacier parties!
MTV is heading up north to the land of glaciers and snow for Slednecks, a reality show about a new generation of hard-partying, carefree teens. If you thought the Jersey Shore and Buckwild casts could party, you haven't seen anything yet.
Seriously, a party on a glacier sounds like the most epic thing...ever. And when your only way of keeping warm is drinking more beer, you can only imagine some of the shenanigans these teens can get into.
We've got your exclusive first look at the new series, Slednecks, below!
Slednecks, a half-hour comedy docu-series, follows a close group of outgoing and adventurous friends living in rural Wasilla, Alaska. From polar bear plunges to airboating on ice, glacier parties to human catapulting(?!), there's nothing that these friends won't try.
So who are these friends? Jackie, 22, is an Inupiat Eskimo; Trevor, 24, is a self-proclaimed "Fungineer" who builds things out of random junk in order to bring the "fun" to the next level; Kelly, 22, is a local who continually finds ways to mess up his relationship with his on-again off-again "sassy" girlfriend Sierra, 22; Amber, 22, is bubbly, loud, and feminine and recently moved to Wasilla from the "big city" of Anchorage, Alaska; "Adventure Zeke," 22, has a reputation for being a "bad ass" and a "player;" Tosca, 22, is a carefree, tattooed "tomboy" who is known for breaking hearts around town and is studying to become a mortician; Dylan, 22, known as "El Tornado," continually dances for work and for laughs; Big Mike, 24, stands at 6'5 and 300 lbs and is a big teddy bear with a heart of gold; Hali, 22, is the "straight shooter" of the crew and is known for her honesty and "tell it how it is" attitude; and Samantha, 19, is a self-assured single girl who loves attention.
But you don't have to wait until the premiere to meet these Slednecks, since MTV is pre-releasing the first episode on the MTV app a week ahead of the premiere on Oct. 23. Throughout the week, fans can watch the premiere episode on the app on iOS, Android, XBOX One app and Xbox 360 for Xbox Live members in the US.
Slednecks kicks off with a special extended 90-minute premiere Thursday, October 30 at 10 p.m. on MTV.