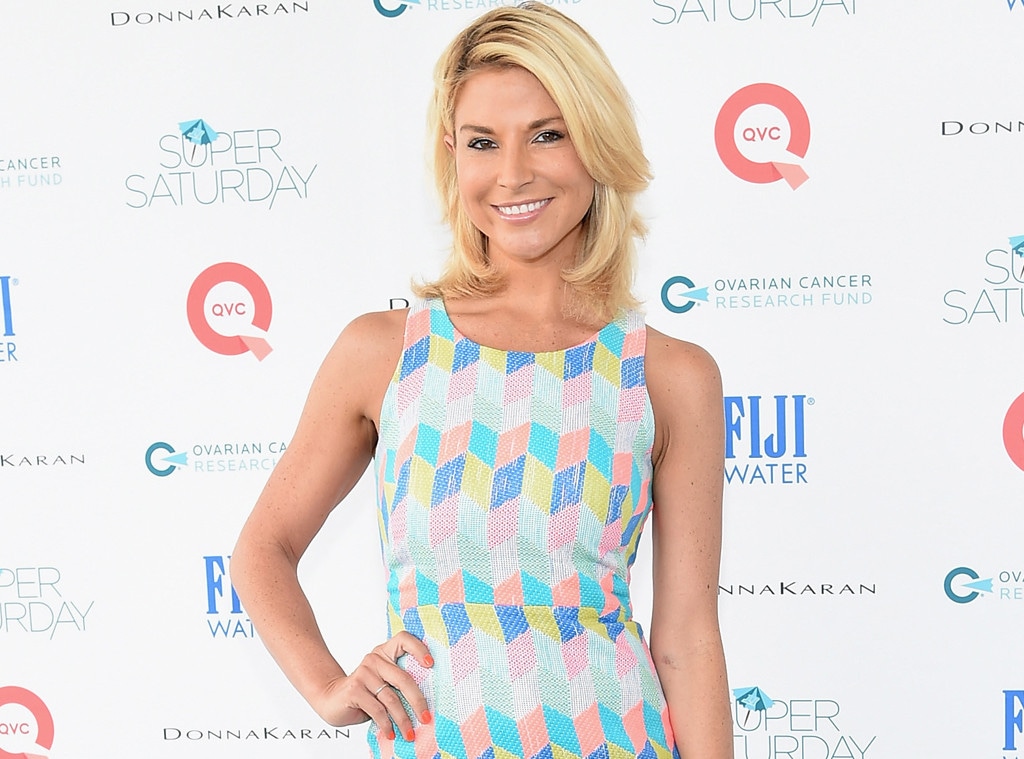 Mike Coppola/Getty Images
Diem Brown admits that she's feeling "overwhelmed" by her latest health hurdle and is "really looking forward to having one painless, fun day" in the very near future.
"That would help restart everything," she tells E! News exclusively, adding, "Since I'm basically confined to my apartment, I'm in nesting mode."
She shared that she's looking forward to redecorating her home, saying, "I want to rearrange my place and make it look like a new space."
E!'s own Alicia Quarles visited her best friend earlier today and gave an update on Brown's health as well.
"I came into Diem's apartment this morning with my friend Julie to take her to the hospital. To our shock, Diem moved the couch!"
She continued, "We knew she had to be feeling better (at least a little), to have enough strength to move a couch (she moved it with her hips)."
Quarles also addressed how supportive everyone in Brown's life has been throughout her latest battle.
"Diem's friends have been amazing which is a testament to the kind of wonderful person she is. We've become an army of caregivers led by her sister Megan…We are all trying to be as good a friend to her as she's been to us. "
Brown received a setback in her chemotherapy after she was hospitalized once doctors discovered a blockage in her kidneys.
Quarles posted on her friend's site that tumors were "causing pressure on her kidneys so the [doctors] will put stints in to relieve the pressure and pain."
She was set to start chemotherapy last week following her emergency surgeries in August, but the latest curveball affected the timeline of her treatment.
"I was supposed to get my 'chemo cocktail,' but after they did the blood draw they saw a spike in my kidney levels, so they were only able to give me one of the two chemos," Brown told People magazine.
Brown was recently visited in the hospital by her fellow MTV reality star, Chris "CT" Tamburello.
He posted a pic of both of them sleeping side-by-side while holding hands and wrote the following caption on his Instagram:
"Sometimes just being there for someone can be the difference between a good and bad day. @diembrown could definitely use a few."
Back in August, the star of the MTV reality show The Challenge opened up about being diagnosed with cancer for the third time.
"This time around has been the scariest build up towards my cancer journey," Brown said in an exclusive statement to E! News, given by her sister.
"Both mentally, physically and emotionally the most traumatic. I've been needing some hope to fight for, some light to look forward to at the end of this journey. I find that strength in my family, friends and fans. People I've never met believe in me, I can't let them down! I won't."
The 32-year-old, who also appeared on Real World/Road Rules Challenge: Fresh Meat, first battled ovarian cancer in 2003, at age 23, and suffered a recurrence in 2012. She was recently diagnosed with colon cancer.
Please visit Brown's support page on MedGift, a gift registry that she created to help both her and others suffering from illness.