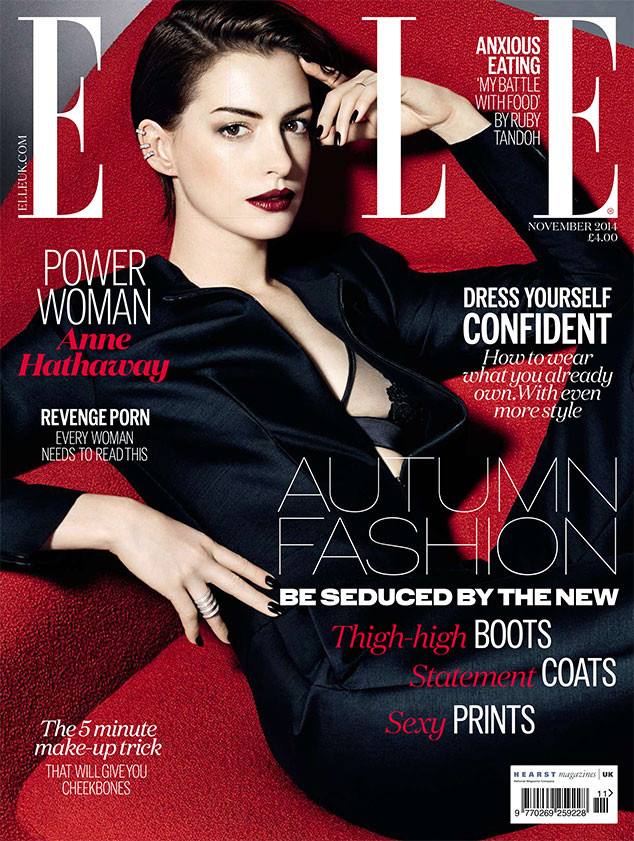 Kai Z Feng/ELLE UK
It's never an easy rise to the top in Tinseltown, and sometimes when you reach the peak, the struggle only seems more daunting.
"This fame thing? F--ked me up for a really long time," Anne Hathaway admits in the November issue of Elle U.K.while smouldering on the cover in a sexy black pantsuit teamed with crimson lips. "I didn't know how to do it; I didn't know how to engage with it; it stressed me out. And people would say, 'You just have to be yourself,' and I was like, 'But I don't know who that is yet!'"
Following her triumphant 2013 awards season, including an Oscar win for her role in Les Misérables, the 31-year-old star found herself on the receiving end of criticism and even took a break from the Hollywood spotlight, later telling the Huffington Post, "My impression is that people needed a break from me."