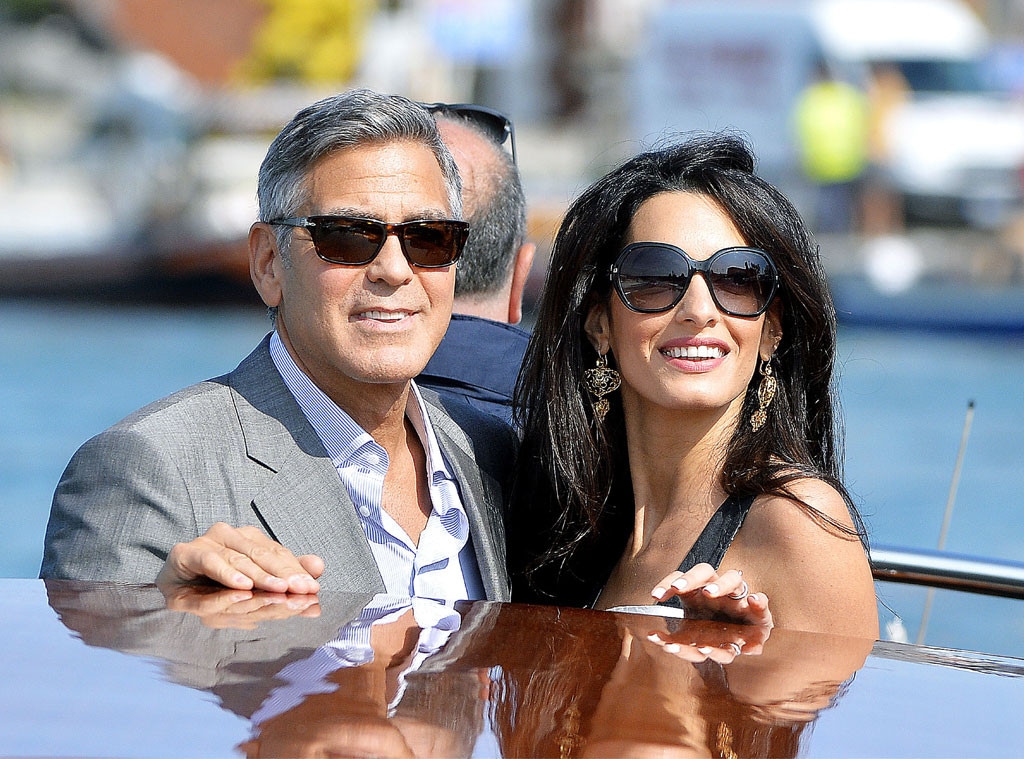 ANDREAS SOLARO/AFP/Getty Images
George Clooney and fiancée Amal Alamuddin are expected to wed in Italy this weekend and celebrities, including longtime friends and co-stars, have already been spotted arriving—and in style!
The 53-year-old Oscar-winning actor, who was for years one of Hollywood's most sought-after bachelors, and the 36-year-old British-Lebanese human rights lawyer's engagement was revealed in April. The two have been together for about a year.
The two plan to have their wedding ceremony in Venice, Italy on Saturday (check out details about all the planned festivities). Clooney maintains a home in the country, in the Lake Como area, located about three hours west. 
The actor and Alamuddin, who lives and works in London, were spotted on Friday arriving on a taxi boat in one of the city's canals. 
Matt Damon, who has worked with Clooney on several movies, including Ocean's Eleven and its sequels, was also spotted in a taxi boat in the area that day.
More star wedding guests seen arriving included a famous fashion icon and a supermodel.