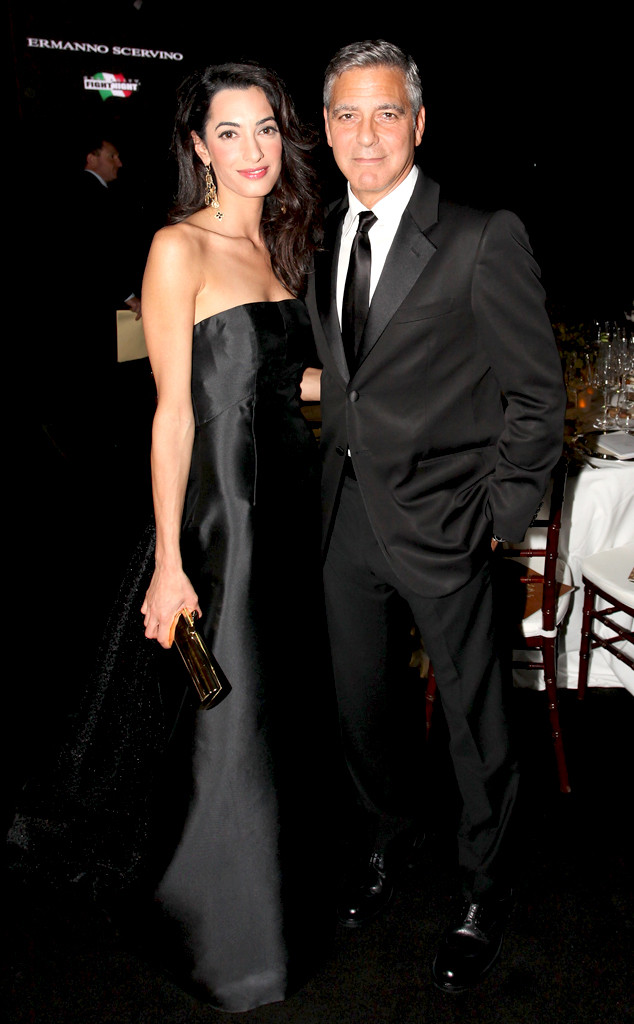 Andrew Goodman/Getty Images for Celebrity Fight Night
George Clooney and Amal Almuddin have picked a wedding location.
The Oscar winner and the international law attorney will tie the knot in Venice, Italy!
Clooney revealed they had chosen the City of Canals for their big day during his speech earlier tonight at the Celebrity Fight Night in Italy Gala in Florence. Rumors of a Venice wedding circulated earlier this summer.
"He said he is an honorary 12-year resident of Italy and then said they were getting married in Venice," a source said. "He also said to Amal [from the podium], 'I love you very much.'"
Sources also tell E! News that Clooney revealed the wedding will take place in a couple of weeks.