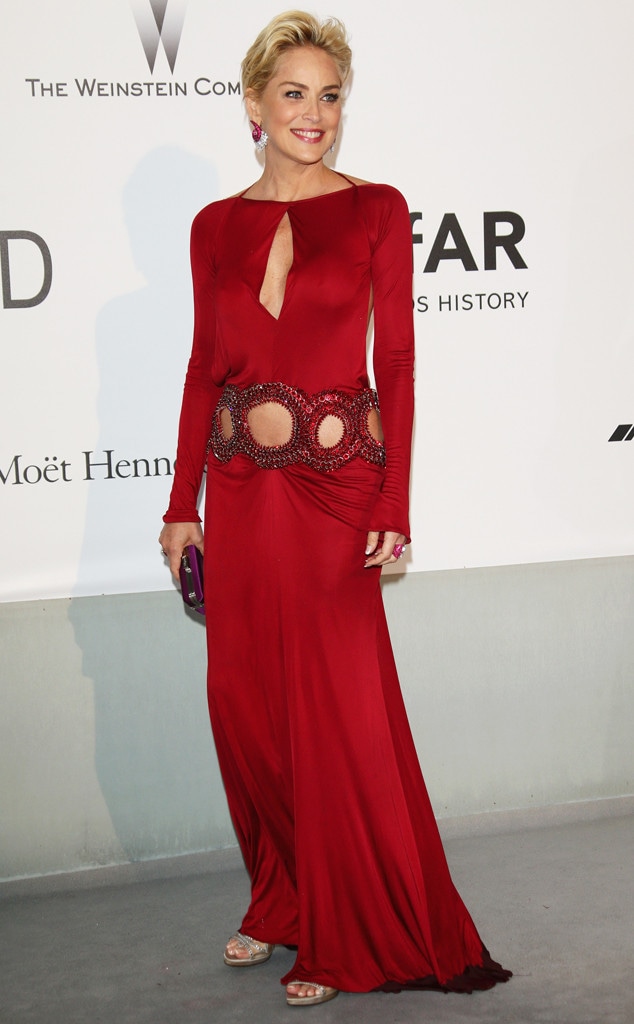 Vittorio Zunino Celotto/Getty Image
Sharon Stone's experience filming The Golden Boy was anything but.
The Avati Brothers (consisting of director Pupi Avati and his producer brother Antonio Avati) claim the 56-year-old Basic Instinct star had some diva-like demands while shooting in Italy!
But according to Stone's team, there was no diva-like behavior to be had! "There is no truth to this," a rep for the actress told E! News."Ms. Stone is the consummate professional."
Per the Hollywood Reporter, it was the film's director's idea for Stone to play "an actress from the '90s who becomes a book editor." He "knew there are American actresses more capable than her," said Pupi, "but I wanted a film icon. Everyday on the set I was telling her: 'But do you realize that you are Sharon Stone because of that day when you crossed your legs?'"
According to Pupi, his brother Antonio "asked me if I was crazy," when he suggested the casting idea. "Then a correspondence started, enough to write a book, between her agents and our lawyers. It was a negotiation that bordered on ridiculous, concerning embarrassing details, as if Italy was a third world country. By the way, we do have electricity in Italy."
Antonio claimed to THR that when Stone arrived in Italy, she was "on the wrong railway track sitting on her luggage and no one recognized her." But, according to the producer, "step-by-step, she started to feel more and more like Sharon Stone."
"On this rented train, everybody asked to take a picture with her," he recalled. "And when we arrived at the Tiburtina train station [in Rome] there were already about 30 photographers. We brought her to the most luxurious suite of the Hassler Hotel. The next day on set there were more than 200 paparazzi. There her ego definitively inflated. It is the classic pattern with these American actresses who are slightly declining."
On the final day of filming, the director said Stone "immediately disappeared" from set when "she realized that together with all the photographers there was also a TV cameraman who was filming."
"We looked for her everywhere, but nothing!" he said. "Then my brother received a phone call from Los Angeles from her manager: she wouldn't come back on the set until the photographers and especially that damned TV cameramen had gone away. Obviously we did so and she, like nothing happened, shot the scene. The thing that I found most absurd is that she had to call to the States and to close herself in a car, instead of coming to ask us directly."
That said, the director told THR that "it is absolutely not true that I would never work with her again."
Stone's Golden Boy co-star, Cristiana Capotondi said it was "an unforgettable experience" watching "the Hollywood diva-ism clashing up against the craftsmanship of the Avati brothers..."
"The funniest thing was when she was going shopping for her character with the production's credit card," Capotondi added  She had a production runner following her, at a distance, to tell Antonio which shops she was going into. When the runner called to say that she was going into Bulgari, Antonio almost fainted."
—Reporting by Lindsay Good