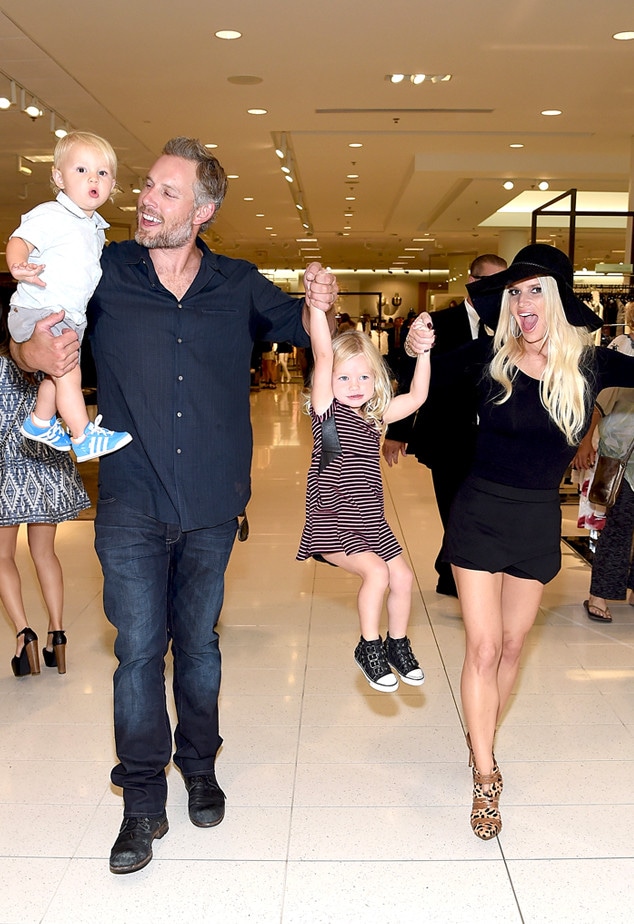 Jamie McCarthy/Getty Images for Jessica Simpson Collection
Fashion is becoming a family affair for Jessica Simpson!
The genius mind behind the Jessica Simpson Collection headed to the Grove shopping center in Los Angeles Saturday to showcase items from her Fall 2014 collection.
And while her affordable assortment of shoes, accessories and clothing impressed the huge crowd, it was her two kids that quickly became showstoppers.
Daughter Maxwell and son Ace were seen smiling (and looking quite fashionable for toddlers) as mom showed off her chic designs. Maxwell was lovely in a pink and black dress with Ash sneakers while Ace worked a collared shirt. Nicely done, son!
Husband Eric Johnson and BFFs Cacee Cobb and Donald Faison were also on-hand to support the designer. 
Jamie McCarthy/Getty Images for Jessica Simpson Collection
We can't forget about the star of the event! 
Simpson also looked fashionable as always as she hopped on the runway in a wide-brimmed hat, leopard heels and a black romper from her own collection.
With such cute kids, you may be wondering if the 34-year-old blond beauty is hoping to expand her family. But as of now, Simpson is perfectly content.
"Oh, we are done," she confessed to Ryan Seacrest during a recent radio interview. "We've got the girl and we've got the boy." 
Jamie McCarthy/Getty Images for Jessica Simpson Collection
Today, it's all about fashion and family and Simpson has never been happier.
"I'm certainly not perfect, but when I look in the mirror, I'm proud of the woman I see," she recently wrote in a letter for Glamour magazine. "I'm not only someone's mother, wife, and daughter—I'm me."
She added, "I feel stronger than ever."
Here's to a happy (and stylish) fall for Simpson and her family!