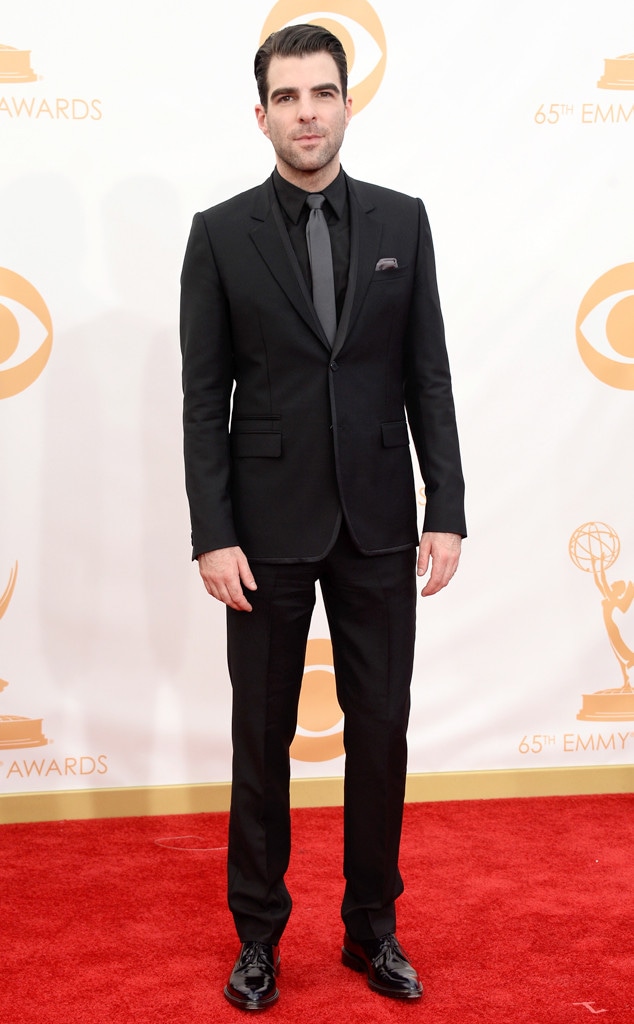 Frazer Harrison/Getty Images
Get excited, Star Trek fans!
While promoting his new documentary series on Today, Zachary Quinto hinted that the third installment in the Star Trek franchise could be coming sooner rather than later.
"I think it's on the horizon," the 37-year-old actor, who plays Spock, said. "Things are rumbling, so I have a feeling that we will be in production sometime in the next six months."
Chris Pine and Zoe Saldana are expected to reprise their roles as Captain Kirk and Uhura in the upcoming movie, but J.J. Abrams will not return as director.
Courtesy of Paramount Pictures
The 48-year-old filmmaker announced his departure in September 2013 and said, "I feel very lucky to have been part of it, and it definitely feels like the right time to let someone come in and do their own thing. I'm very excited to see what comes next, despite feeling jealous of whoever that person is," he said.
Roberto Orci is that person. The screenwriter signed on to helm the anticipated flick in May, taking over for Abrams who is currently busy with another high-profile space adventure movie: Star Wars: Episode VII.