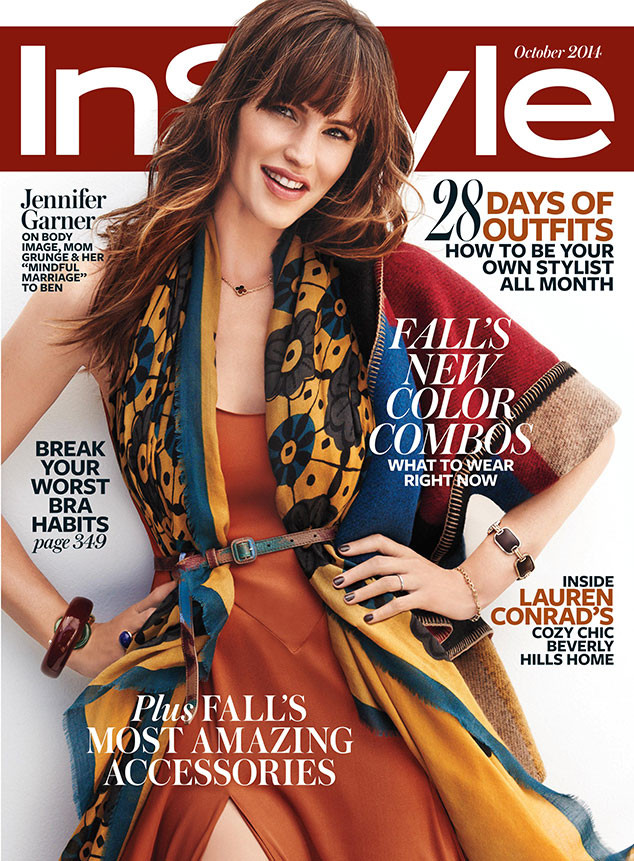 Giampaolo Stura
How does Jennifer Garner do it?
This year alone, the actress starred in the movies Draft Day, Alexander and the Terrible, Horrible, No Good, Very Bad Day and Men, Women & Children (the latter two are in theaters this fall). Her 42-year-old husband Ben Affleck, meanwhile, spent the better part of 2014 shooting Batman v Superman: Dawn of Justice in the Detroit area. The actor is also about to begin promotional duties for Gone Girl, adapted from Gillian Flynn's best-selling novel. How do the spouses of nine years find the time for each other, let alone their kids, Violet, 8, Seraphina, 5, and Samuel, 2?
"When we had our first, we had only been together a year. We were babies. It happened so fast, I hardly even remember what we were like before the kids got here," Garner, 42, recalls in InStyle's October 2014 issue. "Now we're just starting to go away for a night here and there."
"You go through phases," she continues. "You can't expect to be courted all the time, and I don't want to court him right now—I don't have the energy! But we're definitely in a very mindful place where we're making an effort to be together, do things at the same time, and be loving."