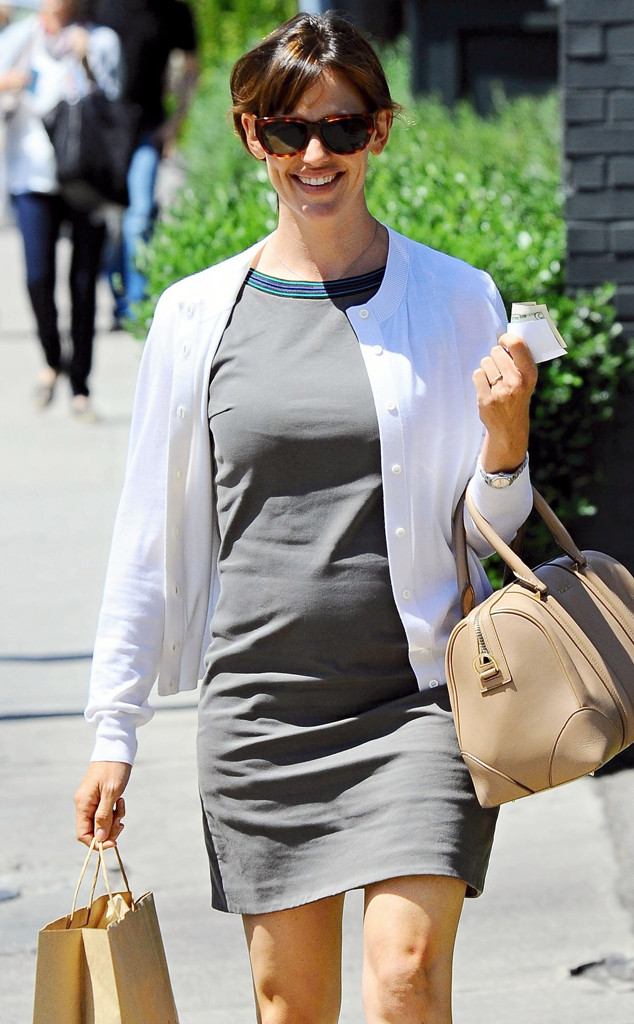 Boaz/FAMEFLYNET PICTURES
Appearances can be deceiving.
Tabloids OK! and Star recently claimed Jennifer Garner is expecting her fourth child with Ben Affleck. The speculation started after the actress was photographed wearing a number of loose-fitting tops, with The Daily Mail and The New York Daily News commenting on her figure in print. However, the movie star's rep tells E! News that the latest round of pregnancy reports are "not true."
Garner, 42, and Affleck, 41, are parents to daughters Violet, 8, and Seraphina, 5, and son Samuel, 2.
The star of Alexander and the Terrible, Horrible, No Good, Very Bad Day plans "to be done" having kids. But as she told Ellen DeGeneres in September 2012, "My husband is kind of a wonder sperm kind of guy."
When Garner appeared on DeGeneres' show again in November 2013, she joked that Affleck's sperm "has so far been held at bay." She added, "There are 57 kinds of contraceptives used pretty much [every day]. Three of them are under the age of 8. But yes, so far so good, ha. Stop it, stop it in its tracks."