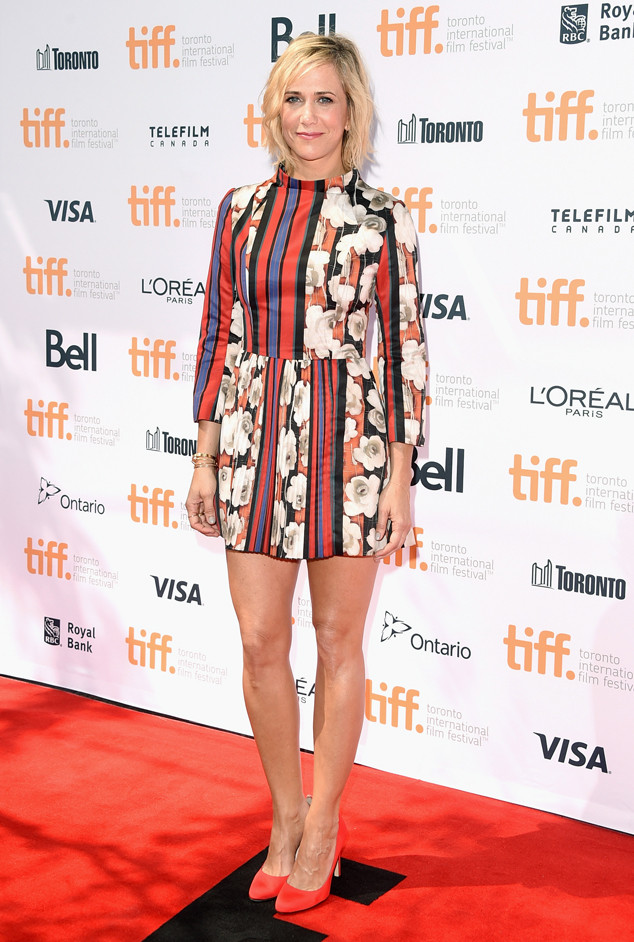 Jason Merritt/Getty Images
Get ready to see another side of Kristen Wiig.
Make that, all her sides.
The funny lady goes full frontal in Welcome to Me, her new dramedy in which she stars as Alice, a woman with Borderline Personality Disorder who tries to launch her own talk show after winning the lottery.
"It was completely terrifying," Wiig told me at the movie's premiere at the Toronto International Film Festival. "I'm nervous that it's going to be out there in about an hour or two. Everyone's going to see everything."
Will Ferrell, a producer on the film, praised his fellow Saturday Night Live alum for stripping down.