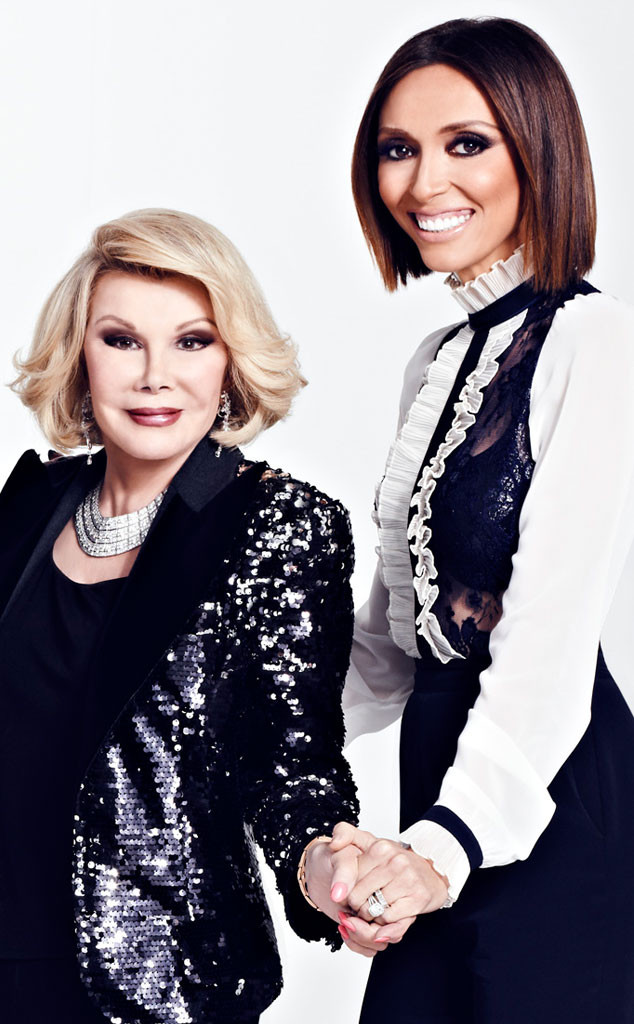 E!
Joan Rivers was a force of nature to work with, and she has forever touched the lives of those lucky enough to call her a friend and colleague.
"It is almost impossible to describe how much I adored Joan and how much she has meant to me," E! News host Giuliana Rancic, who also co-hosted Fashion Police with Joan, said in a statement following the comedic icon's passing today at the age of 81.
"She was not only the funniest woman I have ever met but was incredibly loving, honest, and lived her life with no regrets. Working with her for the last 13 years has been one of the true joys of my life. She could put a smile on your face, instantly, no matter how hard your day was."