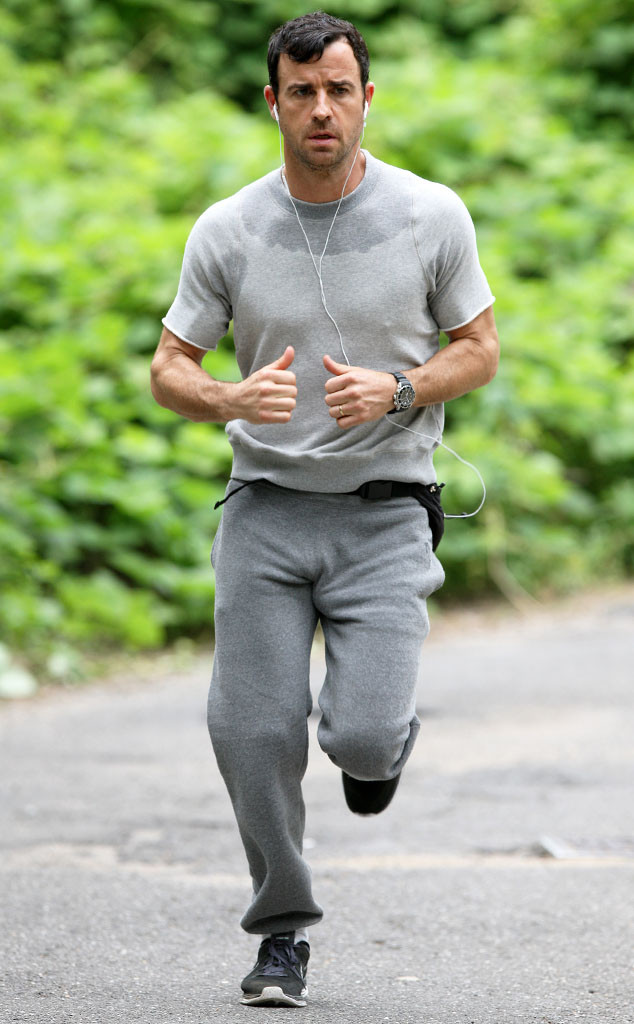 Mok / Splash News
Justin Theroux stopped by Conan last night and host Conan O'Brien got straight to the important question about the star's HBO drama The Leftovers: What is up with his floppy package in the now-legendary jogging scenes?
O'Brien said a lot of women on his staff pressured the host to ask him about his package. "I guess it's a thing that women are talking about," O'Brien said.
"You must address the flopping schlong!" Andy Richter demanded.
O'Brien pressured Theroux into revealing details. Was there enhancement? A clock? What is the deal with those scenes?!