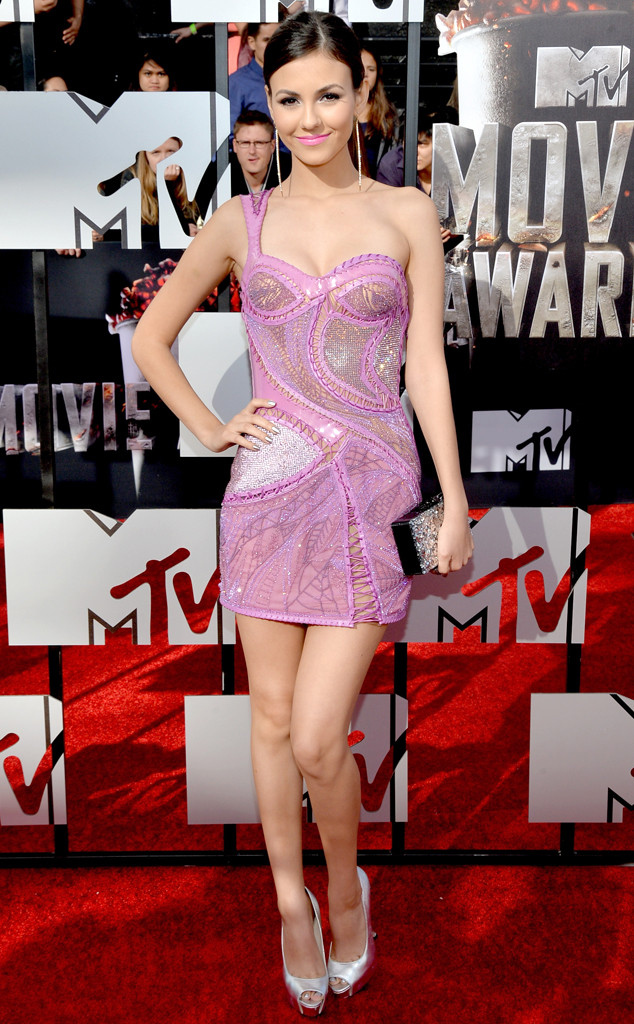 Michael Buckner/Getty Images
Victoria Justice is not happy with Hollywood's nude photo scandal!
Two days after racy pictures resembling several celebrities appeared online, the 21-year-old singer headed to Twitter to voice her "anger" at the massive invasion of privacy.
"Shortly after I tweeted about certain pics of me being fake, I was faced with a serious violation of privacy," she wrote online. "There have always been fake photos of me on the Internet, but I will not be put in the position to defend myself as to what is real or what is fake."
She added, "I am angry at this massive invasion of privacy, and like the other women who are in this situation alongside of me, I am taking legal action to protect my rights."