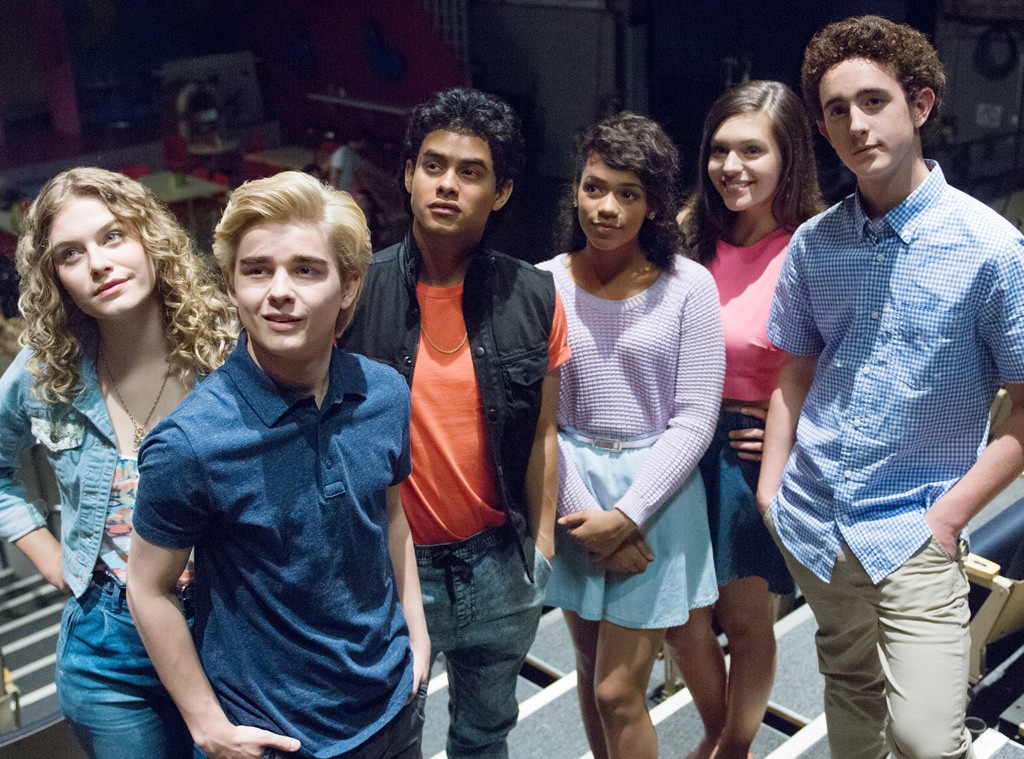 Lifetime
Did you hate-watch along with Twitter last night when Lifetime's Saved by the Bell tell-all movie premiered? We're pretty sure our childhood is ruined forever thanks to the movie. And where were these 15 real-life shockers?
Despite all the buzz The Unauthorized Saved by the Bell Story churned up in the weeks leading up to the Labor Day premiere and all your tweets, it wasn't quite the hit Lifetime may have had in mind. In fact, it totally tanked in the ratings!
According to The Hollywood Reporter, the two-hour TV movie premiered to only 1.6 million total viewers for the 9 p.m. airing, averaging 1.1 million among the 18-49 and 25-54 key demos. Yikes.
Time out! For those of you who don't understand just how terrible those numbers are, that's actually less than half of the total audience who watched the highly anticipated Flowers in the Attic sequel Petals on the Wind when it premiered back in May, earning 3.4 million total. Who knew incest would beat out Saved by the Bell?
The Unauthorized Saved by the Bell Story was based on Saved by the Bell castmember Dustin Diamond's 2009 book Behind the Bell, "exposing" what really went on behind the scenes with everyone's favorite Bayside High teens. The Lifetime movie starred Dylan Everett as Mark-Paul Gosselaar, Sam Kindseth as Diamond, Julian Works as Mario Lopez, Alyssa Lynch as Tiffani-Amber Thiessen, Tiera Skovbye as Elizabeth Berkley and Taylor Russell McKenzie as Lark Voorhies.
What did you think of The Unauthorized Saved by the Bell Story?