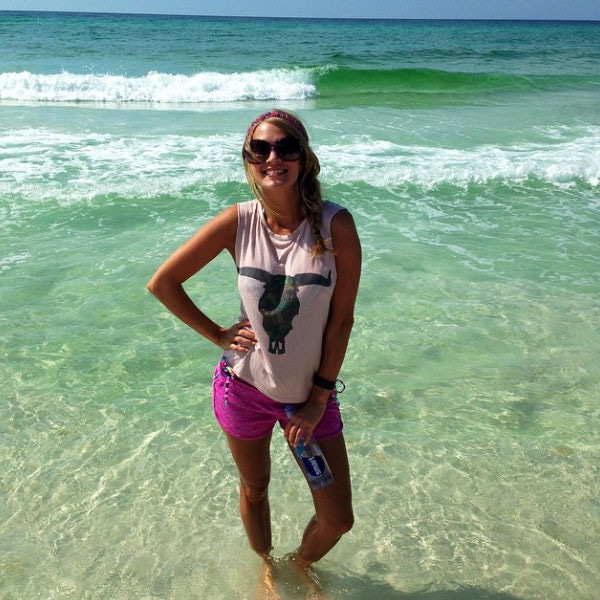 Instagram
Carrie Underwood is giving fans the first glimpse of her growing curves!
Two days before the country crooner revealed that she's pregnant, Underwood posed for an Instagram picture Saturday. "Bye bye beach! I'm gonna miss you!" the singer wrote in the caption. Looking radiant as ever, she wore oversized sunglasses, a Texas Longhorns top, striped bikini bottoms and purple shorts.
The 31-year-old American Idol winner's baby bump is tiny, but it's there!
On Friday, the 31-year-old mom-to-be tweeted, "Fun times in Panama City Beach tonight! It was smokin' hot in more ways than one!" Underwood added, "Thanks for the love, everybody! You were awesome!"
This will be the first child for Underwood and Mike Fisher, who wed in July 2010.
Since getting married, the singer has often been asked about her family plans. "I don't feel old enough to have kids," she told Marie Claire in April 2013. "I know I am mature. But being responsible for another human?" That same month, she told E! News the pressure was on to procreate. "It comes around every once in a while when a friend gets pregnant, we kind of revisit it," Underwood said. "But we'll see. I don't think there will ever be a great time to have kids, so we might just have to go for it at some point."