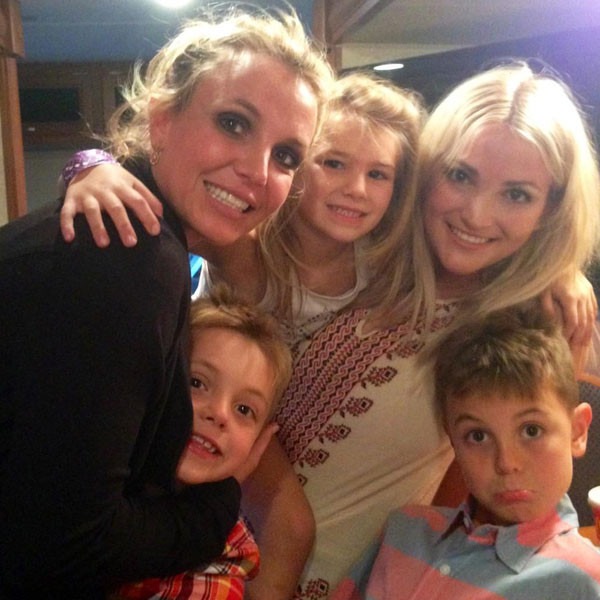 Twitter
Britney Spears is newly single and ready to mingle!
The "Womanizer" singer got another sold-out crowd dancing and singing Sunday night in Las Vegas. But it wasn't before she opened up about her recent breakup with boyfriend David Lucado.
"Well, by now everyone knows my boyfriend cheated on me," she reportedly said during her show. "But the best part of breaking up is going on first dates."
She added, "OMG, OMG, I need a hot guy. Where are the hot guys here tonight?" That's the spirit, Brit! 
Just last week, Spears announced that she broke up with Lucado. They were first romantically linked in February 2013.
"Ahhhh the single life!" she Tweeted while declaring her new relationship status.
Although Spears put on a positive face, the separation was difficult at first. 
"She is heartbroken. She is in Vegas. But she will get through it," a source told E! News once the news broke. "She's a strong girl and he was never right for her."
It certainly helps that the singer has close family always supporting her.
On Monday night, Britney opted for a family night out as she took her two sons to watch Jamie Lynn Spears perform.
"At my sisters show!," she Tweeted while smiling with her adorable family. "@jamielynnspears is playing the LA County Fair in Pomona tonight."
It looks like Labor Day weekend ended on a high note after all!