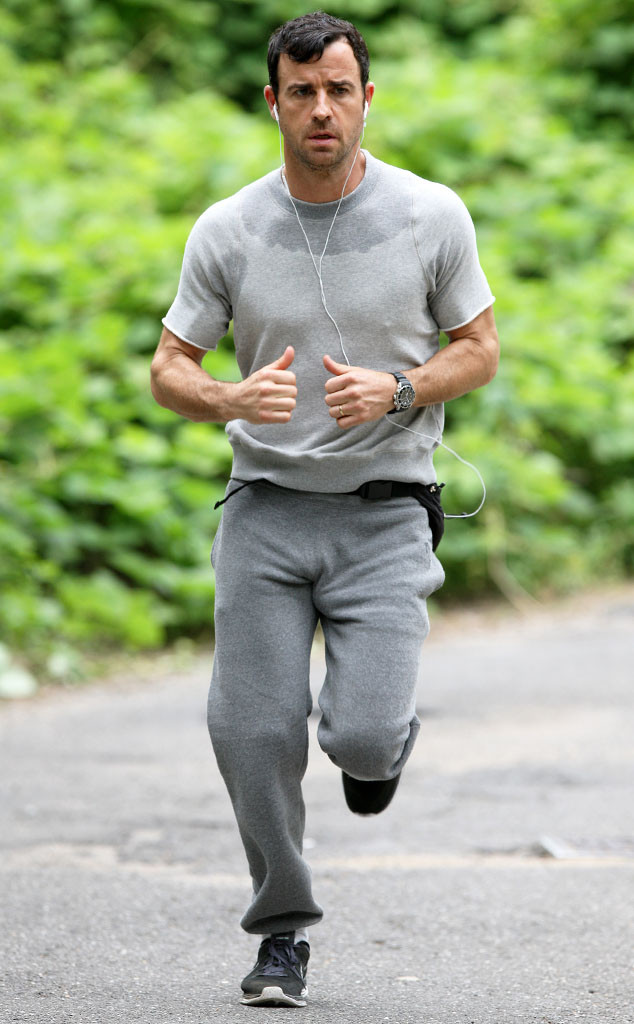 Mok / Splash News
Justin Theroux's work in The Leftovers isn't the only thing that's been getting rave reviews.
His manhood has sent the internet in a tizzy.
Even his co-star Liv Tyler has admitted that hat she gets "distracted" by the actor's "large bulge" in his sweatpants when she watches him go out for a run in the pilot.
Well, the bulge popped up again Sunday in another running scene.