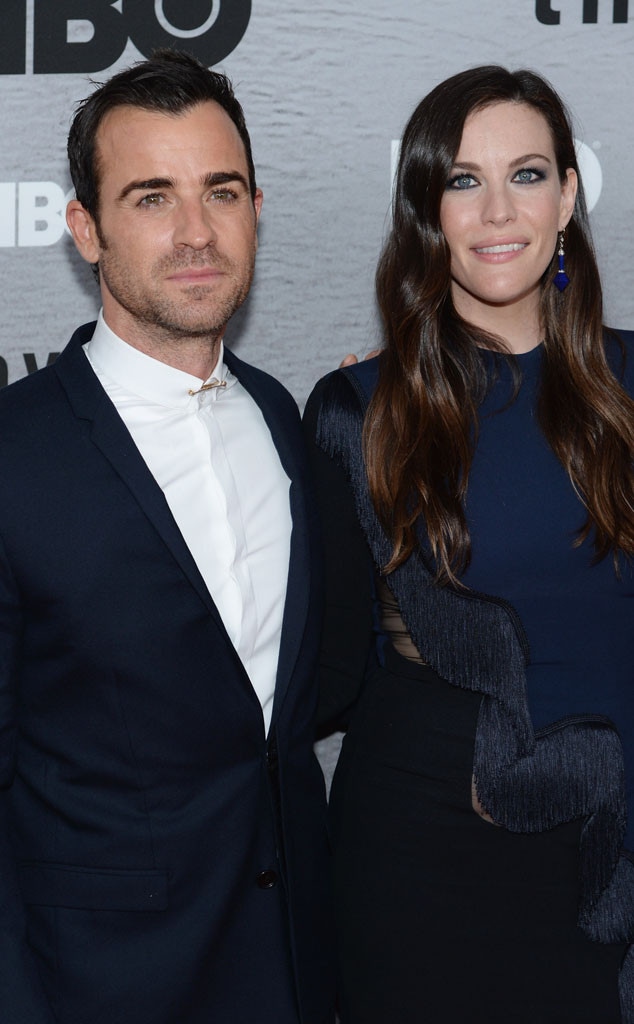 Dimitrios Kambouris/Getty Images
Remember those photos of Justin Theroux jogging that were very flattering to the 42-year-old actor's manhood? Well, you weren't the only ones distracted by his junk!
During an appearance on Watch What Happens Live last night, Theroux's Leftovers costar Liv Tyler admitted she also took notice of Theroux's manhood.
"There was this scene where he was jogging," the 37-year-old actress said of Jennifer Aniston's man. "And there was quite a large bulge in his sweatpants, and it was all over."
"I get distracted when I watch the pilot, definitely," Tyler added. "I'm like, 'Can't help but look there.' But I've never noticed the bulge other times." LOL!
Theroux's name came up again during the episode when host Andy Cohen asked Tyler which of her costars she'd hypothetically marry, shag and kill. "Marry Justin Theroux, shag Ben Affleck and kill Orlando [Bloom]," Tyler revealed.
Meanwhile, Tyler also got a fan question asking whether or not she'd ever pose nude for Playboy like her mother Bebe Buell. "I don't know, my mom's body was so beautiful," she said. "I'm a little too shy to be naked. I'm kind of into wearing panties. I would do it if I could have something covering my something."