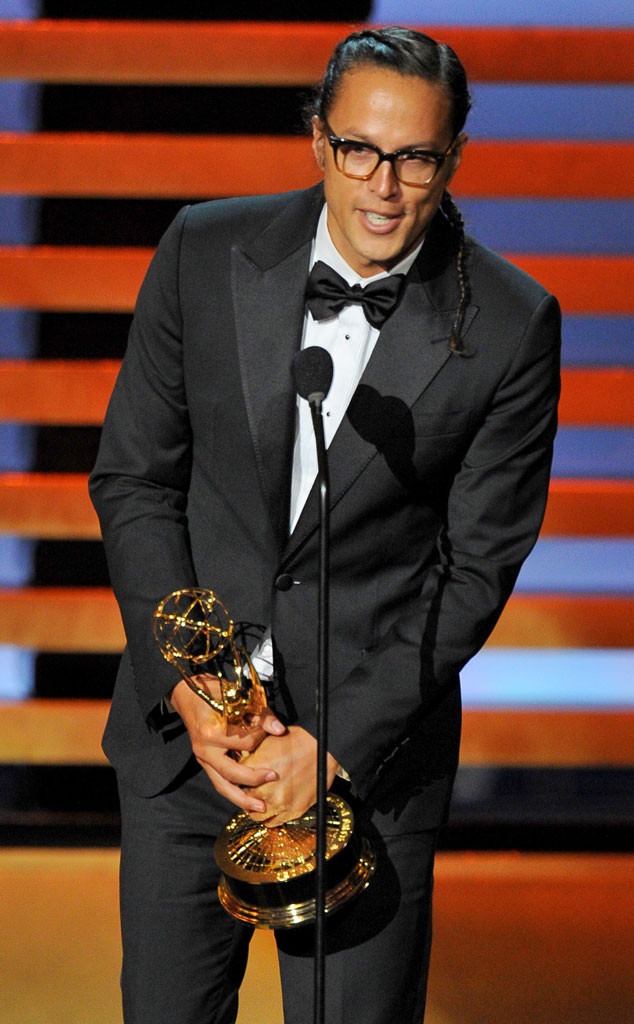 Vince Bucci/Invision for the Television Academy/AP Images
Here's a true mystery: Where has Cary Joji Fukunaga been hiding all of our lives?!
The True Detective director took the stage tonight at the 2014 Emmys to accept the award for Outstanding Directing, and quickly caught people by surprise because, well, he's hot.
Since his work is all behind the camera, many (even fans of the show) were stunned that the Cary Joji Fukunaga that stood before them now was a well-dressed, handsome young man with great facial bone structure and cute (albeit a little corny) jokes.
Oh, and there's that braid, but we're willing to overlook that.
With his win, Fukunaga quickly took over the Internet, becoming the Emmys crush for a number of viewers, which is fitting seeing how it is Man Crush Monday.
Take a look at some of the tweets that gush over the 37-year-old Oakland, Calif., native:
Where has this mysterious braided man been hiding my whole life?! Google trending cary joji fukunaga to learn more about my competition

? Ali LB (@alightboom) August 26, 2014
Suddenly researching everything there is to know about Cary Joji Fukunaga. Good lord

? Andrea (@AndreaBaas) August 26, 2014
how did i know that Cary Joji Fukunaga would be trending because of his looks....

? Jaz (@ohheyitsjaz) August 26, 2014
cary joji fukunaga, why are you behind the screen?

? Jess~ (@sHeranx) August 26, 2014
Cary Joji Fukunaga... u sure are good lookin, & don't look anything like the polite but powerful Asian woman I thought u were. #emmys

? Adam Shankman (@adammshankman) August 26, 2014
I think a whole bunch of people just discovered their thirst for Cary Joji Fukunaga. #Emmys

? Adam B. Vary (@adambvary) August 26, 2014