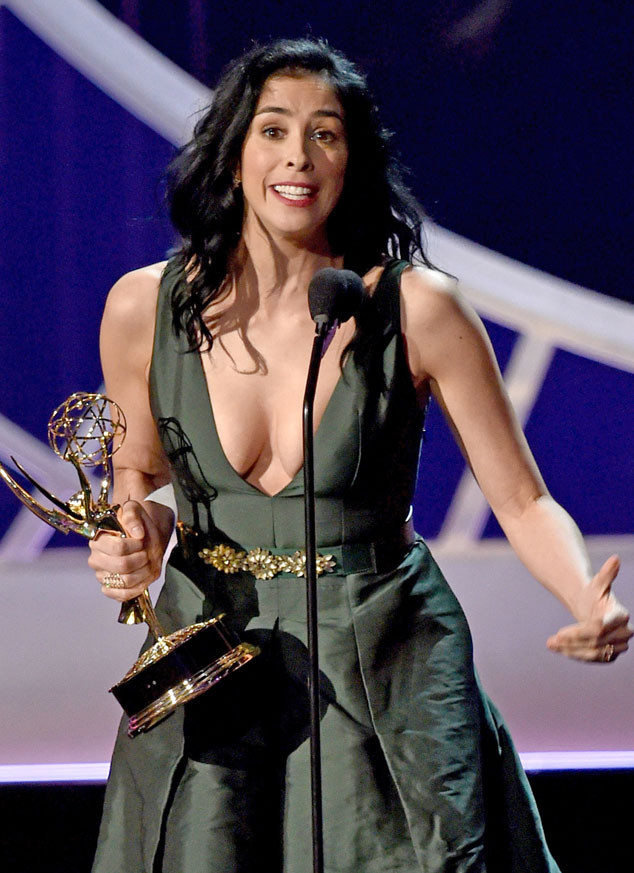 Kevin Winter/Getty Images
Sarah Silverman is doing whatever the hell she wants at the 2014 Emmys, and we are lovin' it. Especially since it's livening up a rather dull and predictable broadcast. We need more stoned celebs up in this awards show!
Obviously, we don't know for sure if Sarah Silverman, 'scuse us, Emmy winner Sarah Silverman, was actually high, but let's look at the facts.
On the red carpet, when Giuliana Rancic went nosing around in Sarah's clutch, she found her Vape Pen. And in case you were confused as to what Sarah was putting in that vaporizer, she made sure to show off her "liquid pot."