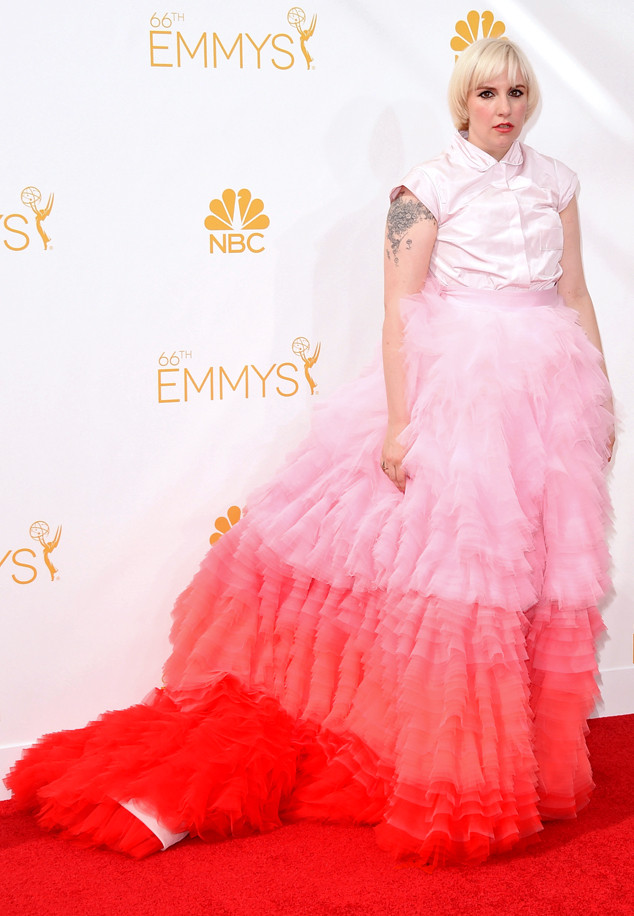 Jason Merritt/Getty Images
Mystery solved, people.
Fans weren't sure if Lena Dunham really took the plunge and changed her hairstyle up into a platinum bowl cut, or if she was just pulling our leg and wearing a wig to fool the public (as many sneaky celebs do), but during her chat with new bestie Ross Mathews on the 2014 Emmys red carpet, the Girls star set the record straight.
"A paparazzi followed me through LAX the other day asking me how I felt about the 'speculation' that my hair is a wig. It was like the biggest scandal I've ever been embroiled in," Lena, who wore a multicolored Giambattista Valli gown, began to E! News.