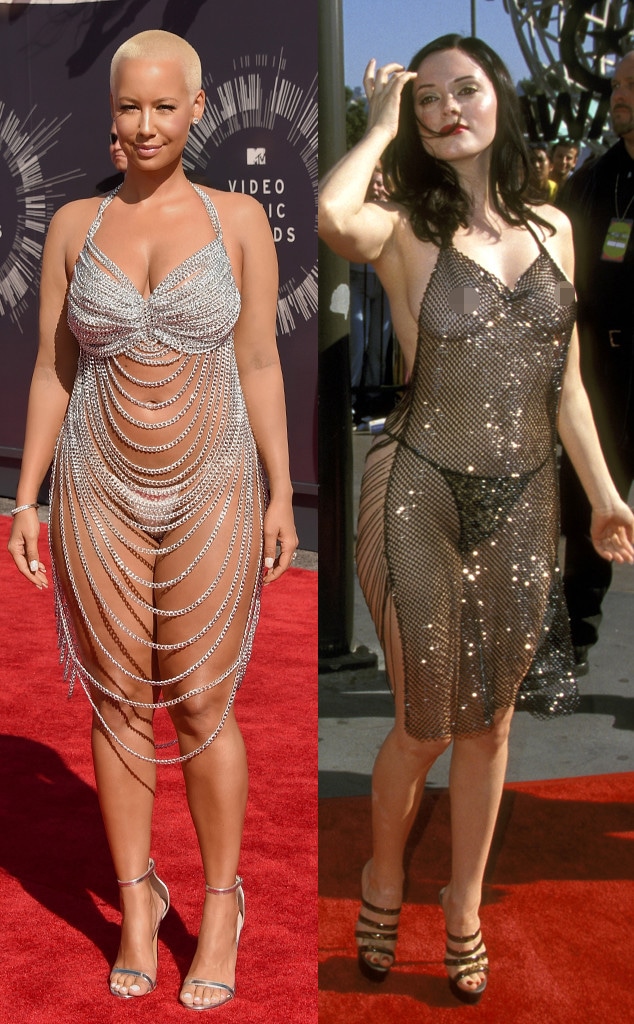 Jason Merritt/Getty Images for MTV; Ron Galella/WireImage
Woah, there!
Amber Rose stepped out to the  2014 MTV Video Music Awards and immediately turned heads and sent us back to a time warp into 1998.
Amber skipped the pants but made up for it with extra chains when she arrived at the VMAs looking half naked in this Laura Dewitt head-turning, body-baring getup.
We can't help but be reminded of Rose McGowan's infamous barely there "dress" that she wore to the 1998 VMAs when she went with Marilyn Manson.
Admittedly, Rose's skimpy ensemble showed more skin than Amber's. Rose bared her boobs and booty, while Amber is slightly more covered up—relatively speaking.
We think that this calls for a new nickname for the two stars: Amber Rose McGowan.
Now, we've gotta ask: Who wore it better?