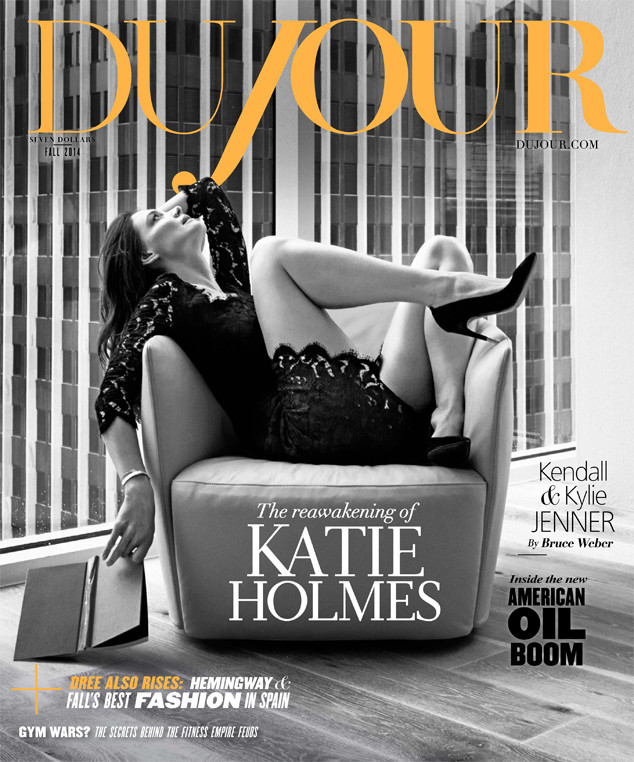 DuJour Magazine
It seems that Katie Holmes is going through a rebirth in her acting career.
With four movies finished and awaiting release, not including The Giver, which is currently in theaters, the 35-year-old stunner has successfully reestablished herself in the Hollywood world after more or less disappearing from the public eye during her five-year marriage to Tom Cruise.
In a revealing interview with DuJour magazine, Suri's mama, who finalized her divorce from the Mission: Impossible star two years ago this month, opens up about life post-Tom in addition to dishing on her latest career endeavors.
"I think I've gotten more comfortable with acting over time," the erstwhile Dawson's Creek star tells the publication. "Early on, I could never get out of my head. I'd be thinking, 'I have to get the job.' And even when I had the job, I was afraid that I was going to get fired, or I just had the mentality of, 'I need to be good enough.'"