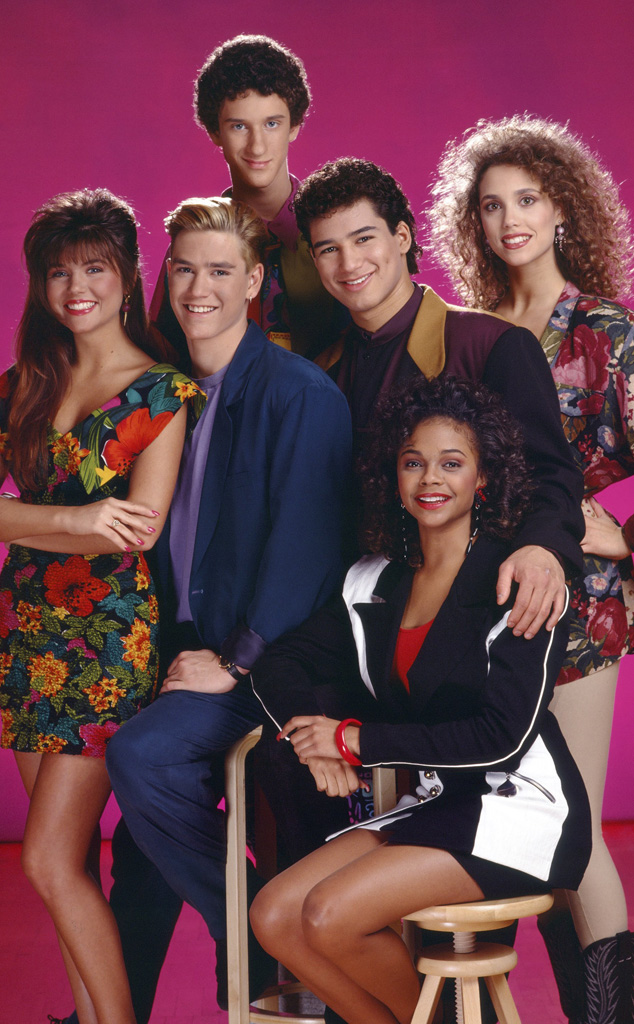 NBC
Ready to feel old? Today is Saved by the Bell's 25th anniversary!
Yeah, it's been 25 years since the show first premiered. Told you that you'd feel old.
In honor of one of our all-time favorite TV shows ever turning a quarter century, we decided to take a look back at the series and wax nostalgic about our friends at Bayside High...and that's when we realized, some of the storylines that occurred on the show were actually pretty crazy.
Seriously, remember Jessie's epic caffeine pill freakout? That's in one of the classic SBTB episodes, but if you really think about, that whole storyline was just downright bananas.
So to celebrate SBTB's 25th anniversary, we're counting down the Top 11 of the craziest storylines ever featured on the show. Take a time out for a walk down memory lane with us, won't you?