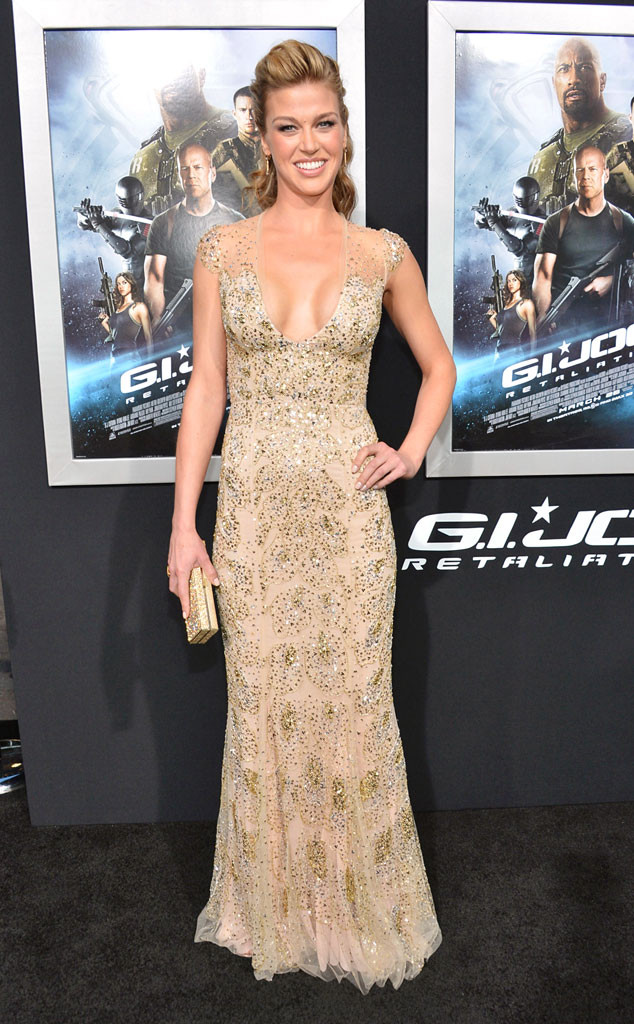 Courtesy of Alberto E. Rodriguez/Getty Images
Adrianne Palicki is one of the most badass females in Hollywood, so it's only logical that she would join the Marvel universe to kick butt on Agents of S.H.I.E.L.D.
The Friday Night Lights fan-favorite has joined the ABC series for season two in a major Marvel role, but her arrival may not mean good things for the S.H.I.E.L.D. agents desperately trying to put their old organization back together after Hydra tore it apart.
E! News has confirmed that Palicki will guest-star as Marvel super spy Bobbi Morse, a.k.a. Mockingbird. Um, how amazing is that?! Don't worry, we'll answer for you: extremely amazing. In fact, this might even be enough to make us forget about Palicki's not-so-great turn as Wonder Woman in that unfortunate 2011 NBC pilot. At least, that's what we're hoping!