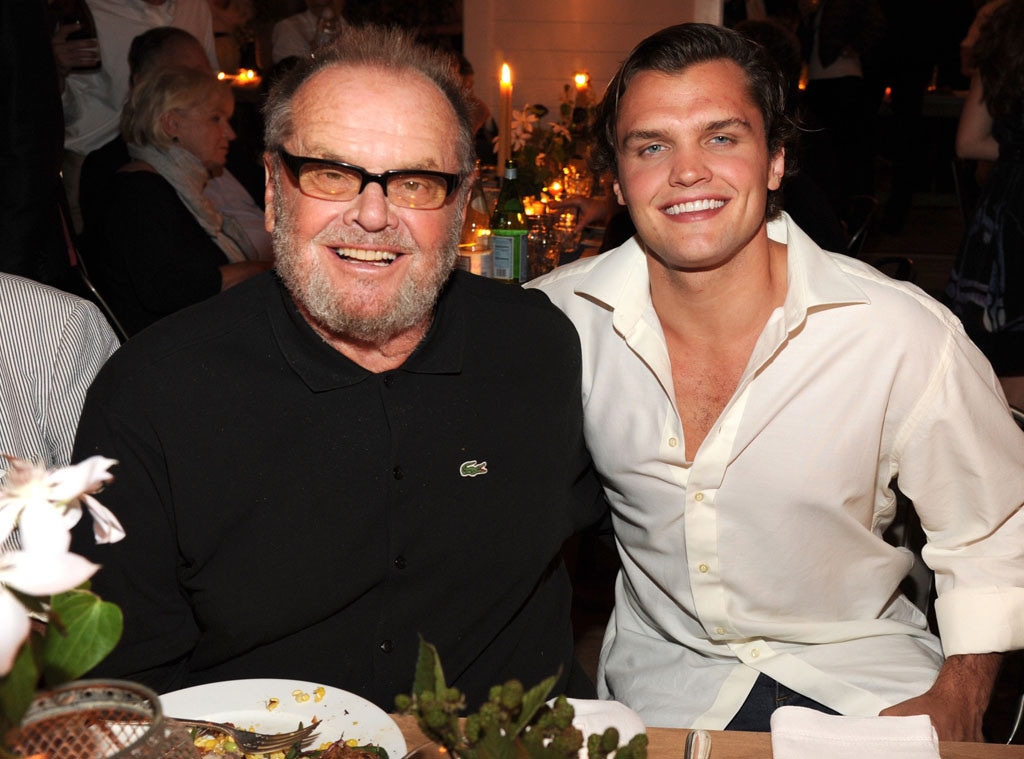 Kevin Mazur/WireImage
Like father, like son!
Jack Nicholson and his youngest son, Ray Nicholson, stepped out for a theatre fundraiser this past weekend in the Hamptons where they quickly proved how similar they look.
The 77-year-old screen legend and his 22-year-old son share those very distinctive eyebrows, as well as an irresistible smile.
Besides the physical similarities, both Nicholsons share a passion for the movie scene. At the age of 22, Jack made his big screen debut in the 1959 movie, The Cry Baby Killer. 
Meanwhile, Ray already has two assistant director credits to his name including the comedic drama, A Reunion, released earlier this year.
The father-son duo has remained close over the years. In addition to being supportive of each other's projects, the twosome can often be seen cheering on the Los Angeles Lakers together at the Staples Center.
Ray is the second of Jack's two children with actress Rebecca Broussard. Jack also has two additional kids from two other relationships.