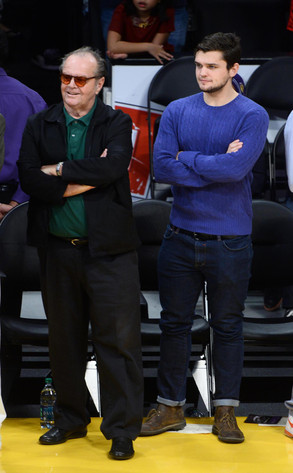 GAMEPIKS/Ramey Photo
Jack Nicholson spent Christmas Day doing what he loves best: watching the L.A. Lakers play!
The 76-year-old actor was joined by his hunky 21-year-old look-alike son, Raymond Nicholson, for a Christmas game at the Staples Center this week.
Dressed in black pants, green shirt and black jacket with his signature sunglasses, the Oscar winner was all smiles while watching his favorite basketball team battle it out on the court against the Miami Heat (Miami won in the end 101 to 95).