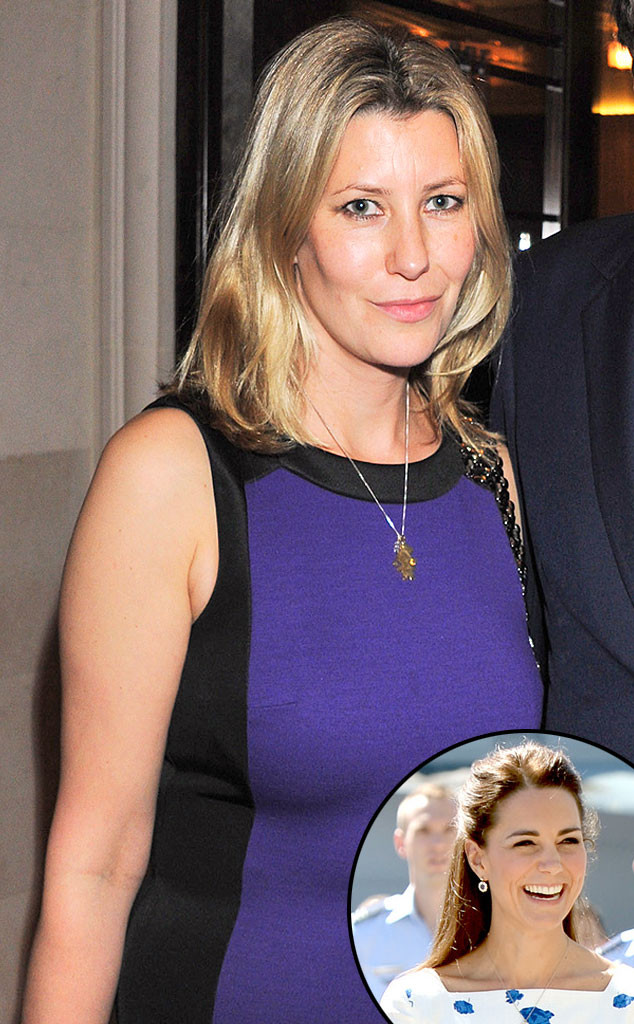 Getty Images
Kate Middleton is giving major fashion props to Sarah Parker-Bowles.
Before we cut to the sartorial tidbits, we'll break down the royal relations here—Sarah is the daughter-in-law of the Duchess of Cornwall, Camilla Parker-Bowles. Camilla is married to Prince Charles, whose daughter-in-law is the lovely Kate. So in a round-about way, Sarah and Kate are stepsisters-in-law.
As for the Duchess of Cambridge's style remarks to Sarah? "We've talked about designers we admire in the past and she's always very complimentary about what I wear," Sarah said via Daily Mail. Even so, Sarah admitted that Kate's "got more important things to think about" than her style, but "that's what makes her so endearing."