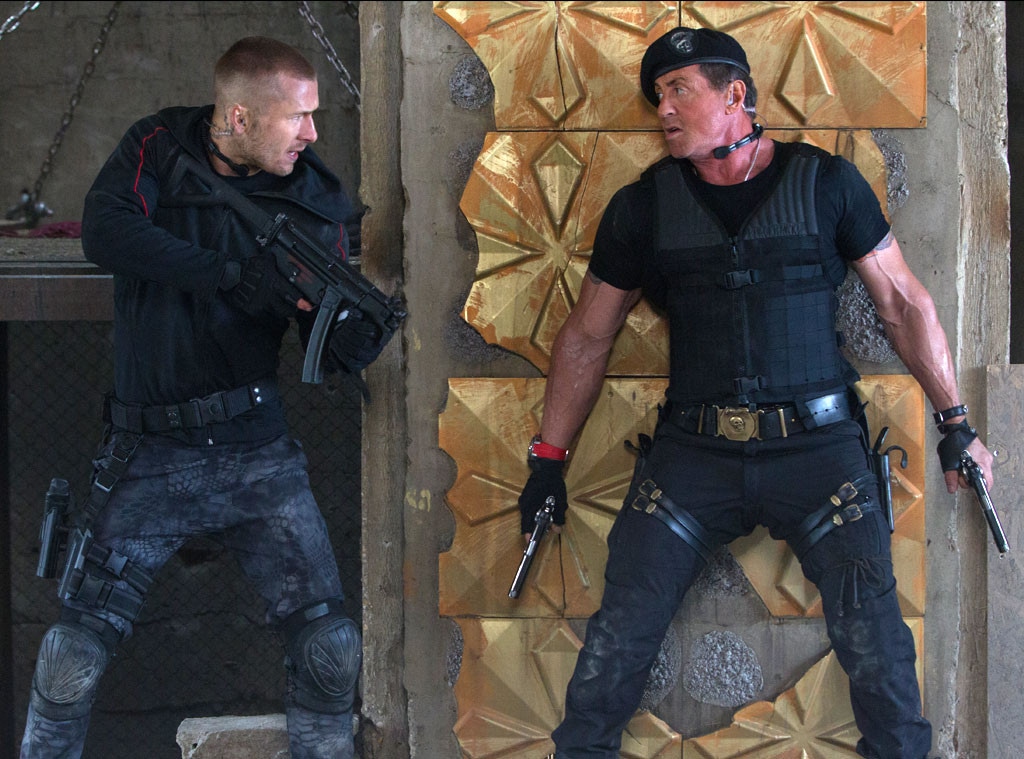 Phil Bray
There's no denying the fact that The Expendables 3 has a pretty tough cast.
Between Sylvester Stallone, Harrison Ford, Terry Crews and Arnold Schwarzenegger, the guys are a strong group to battle.
But when it comes to Glen Powell, the 25-year-old actor still thinks he can take down some of his famous costars.
"If I tell you who I can take up in a match, it's really a dangerous question because I bet they would challenge me in a public form," the Expendables 3 star told E! News. "I would have to say though, if anyone, it would be Harrison Ford."
He added, "The guy I would def not take in a match is Stallone because he carries this weight that looks like a billy club that's about 20 pounds and while he is talking to you, he is swirling it around and makes his arms just swell." Kind of intimidating, right?
Take it from experience. In a scene from the movie, in theatres now, Powell gets thrown against the wall by the veteran actor who's trying to talk some sense into the young star.
"The dude is like in his 60's and he knocks the breath out of me in one throw," Powell admitted.
But in defense of Powell, the young actor is still a stud. In order to get in crazy good shape for the film, Powell stuck to a crazy diet and workout routine. "I would go to catering and ask them for chicken, Brussel sprouts, spinach and that will just get you wash boardy," he told E! News.  "Then when you work out with Stallone your set."
And despite tough workouts and some intimidating costars, Powell (who is single, ladies) can't wait for the next installment.
"Yes, you can expect to see me [in Expendables 4]," he told E! News. "I will be getting ready to shoot it soon."