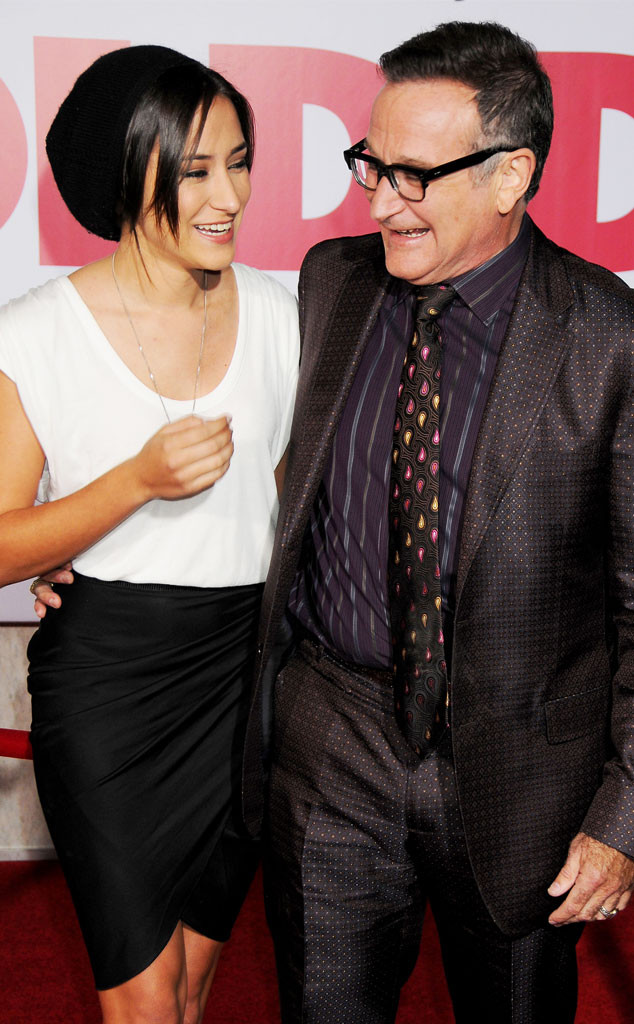 Gregg DeGuire/FilmMagic
Our thoughts are with Robin Williams' daughter Zelda Williams.
The 25-year-old actress shared a quote from Antoine de Saint-Exupéry's book The Little Prince via her Twitter and Instagram accounts on Monday. "You - you alone will have the stars as no one else has them..." she wrote. "In one of the stars I shall be living. In one of them I shall be laughing. And so it will be as if all the stars were laughing, when you look at the sky at night... You - only you will have stars that can laugh." Zelda concluded by adding the words, "I love you. I miss you. I'll try to keep looking up, Z."
Hours earlier, 63-year-old Robin was found dead at his home in Tiburon, Calif., from an apparent suicide.
His wife, Susan Schneider, previously said, "This morning, I lost my husband and my best friend, while the world lost one of its most beloved artists and beautiful human beings. I am utterly heartbroken."
In his final Instagram update on July 31, Robin celebrated Zelda's birthday via Instagram. "#tbt and Happy Birthday to Ms. Zelda Rae Williams!" the Aladdin and Jumanji star wrote in the photo caption. "Quarter of a century old today but always my baby girl. Happy Birthday @zeldawilliams Love you!"