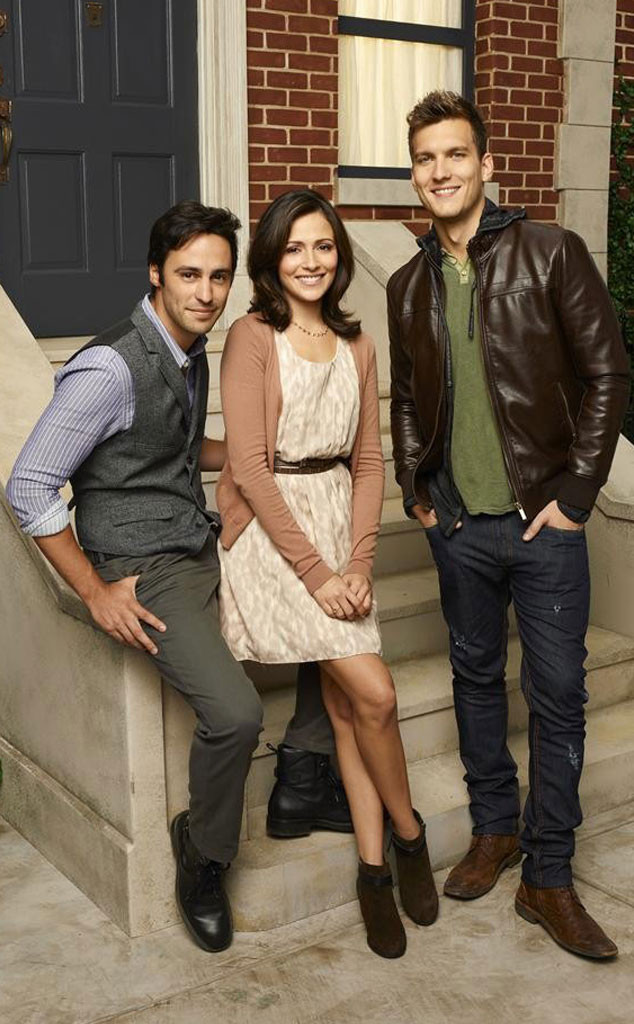 ABC Family
Chasing Life has completely stolen our hearts—and our Tuesday nights—as April (Italia Ricci) struggles to balance her blossoming work and love life as normally as possible while simultaneously dealing with a shocking and sudden cancer diagnosis. Seriously, we don't know how she does it.
While watching April spend the first half of the season in denial and slowly starting to accept her new reality was compelling, heartbreaking and empowering all at the same time, we also couldn't help but get totally invested in the love triangle at the center of the ABC Family breakout series. Admit it, you're obsessed with it too!
April found herself torn between her sweet and gorgeous coworker/boyfriend Dominic (Richard Brancatisano), who had no idea about her cancer diagnosis, and hot, impulsive bad boy crush Leo (Scott Michael Foster), who also has cancer. Both guys represent important facets of her life for different reasons: Dom represents her desire for normalcy and a life without cancer, while Leo shares her same (possible) terminal fate and outlook on life. She is able to forget about her health problems when she's with Dom, but she is able to overcome her fear of her diagnosis and learn how to live with it when she's with Leo.
And even though Dom left the country for a while for a work assignment, he's still in the picture (April and Dom didn't break up, they just decided to go on a break until he gets back). Of course, that didn't stop April from acting on her feelings for Leo and doing the dirty with him—on a funeral home couch, no less! So where does that leave this complicated love triangle for the midseason finale of Chasing Life, which airs tonight?