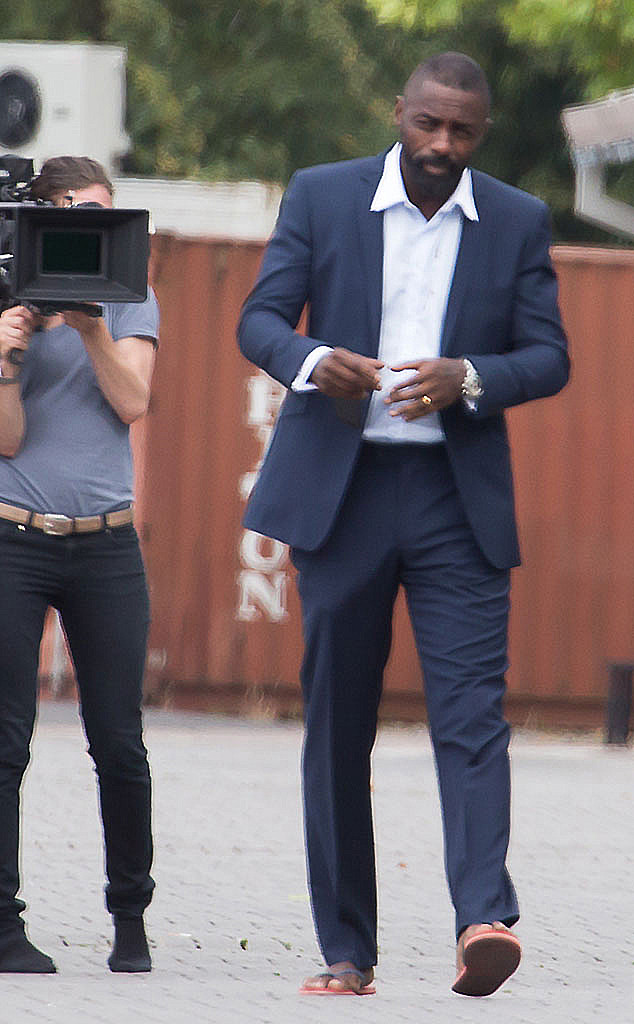 WENN
No lengthy investigation may be needed—the "Idris Elba Bulge Mystery" appears to have been solved.
Recent photos of the popular British actor, known for Luther and The Wire, seemingly pulling a Jon Hamm on the set of his new movie, A Hundred Streets, sparked an online firestorm and sent scores of fans' hearts a-flutter as they asked themselves, "What is that in his pants?"
"The good news is i got a s--tload of followers," the 41-year-old actor tweeted on Saturday. "The bad news is, that is a mic wire. #egowentintospaceshipmodethough"