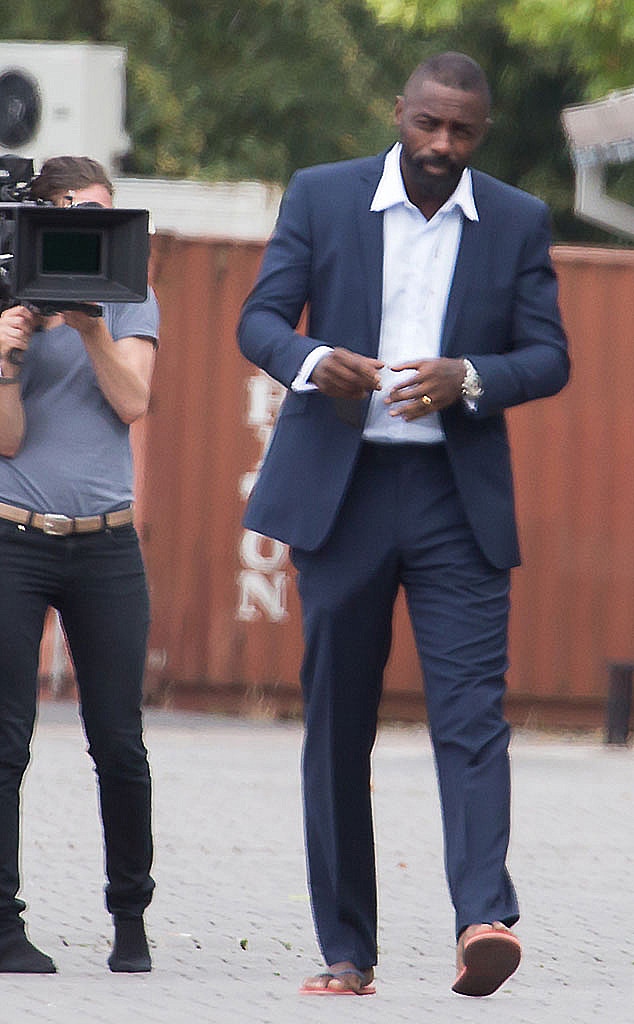 WENN
Well, there's just no way to go around this, so we're just going to say it—holy moly, look at Idris Elba's bulge!
Paparazzi photos of the 41-year-old British actor have been circulating the Internet today, and while it's always a treat to see photos of this hot piece of eye candy, today's serving was extra distracting (emphasis on the D).
While strutting a tailored blue suit with what we're assuming are the tightest pants in America, eyes are quickly drawn to Elba's crotch, because there's something going on there and it's absolutely insane.
Now, it's no surprise that sometimes a celeb's bulge makes an appearance for the cameras. Take Jon Hamm, for example. It's almost like the guy refuses to restrain his member. But even Hamm's meat needs to take a backseat to whatever's going on in Elba's pants right now.
Granted, what is being revealed in the picture may not be what we're all thinking it is (because is that even humanly possible?), but we're not here to crush dreams. So even if it is something else—a baton, a Beats by Dre pill, a pet snake, a tree trunk—we're just going to invite you to join us in imagining that what's happening in there is, well, you know.
Happy Friday.