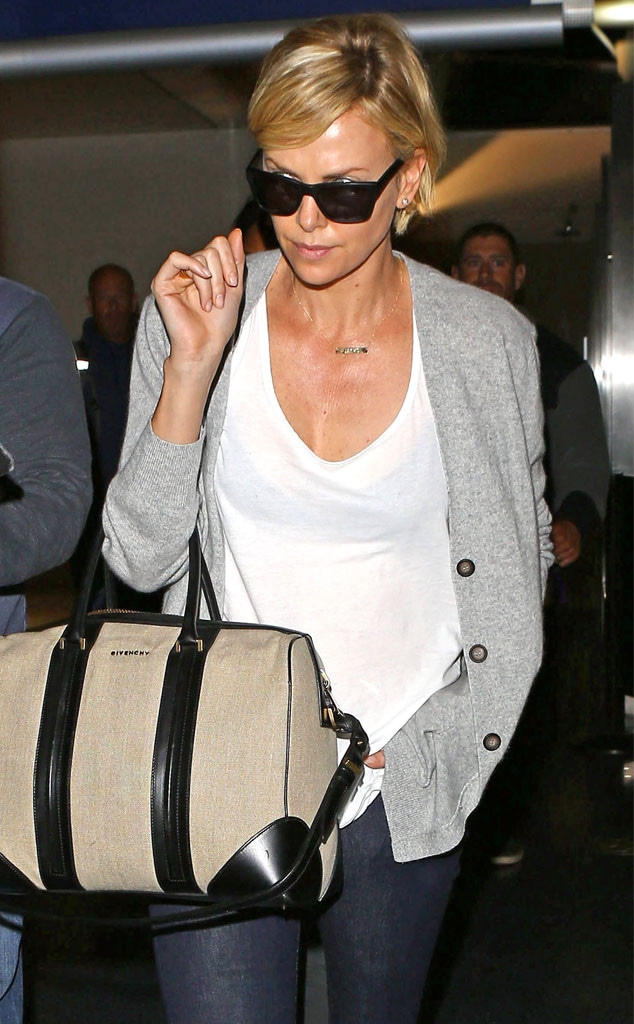 NGRE/AKM-GSI
Charlize Theron has been costarring in an ongoing legal drama—and the credits are finally about to roll.
An Arkansas judge has been banned for life from the bench in that state after becoming the target of an ethics probe—and one of the allegations against him was that he disclosed confidential details on social media about the Oscar winner's adoption of son Jackson back in 2012.
Having admitted to violating ethical rules in March, Circuit Judge Mike Maggio agreed to step down and never run for a judgeship again, according to the Arkansas Times.
The Arkansas Judicial Discipline and Disability Commission charged that, while using the screen name "geauxjudge" on an online forum for Louisana State University sports, Maggio revealed that Theron had adopted a child in Faulkner County and answered "yes" when another user asked, "Did she get herself a black baby?"
Adoption itself is a confidential proceeding, let alone the spillage of details.
Jason Merritt/Getty Images
Theron has not yet issued any response to Maggio's settlement, which, pending approval from the state Supreme Court, allows him to be suspended with pay for the rest of the year before his time as a jurist is officially over. He also must reportedly pay a $750 fine for receiving improper campaign contributions.
"I take full responsibility for the comments that have been attributed to me," Maggio back in March. "I apologize deeply for my lapse in personal judgment and for that, I have no excuse. The comments posted were not acceptable. These comments are not a reflection of who I am."
Also among the offenses detailed in documents obtained by the Arkansas Times: Maggio made "improper comments as a sitting judge," including "improper jokes and posts about sex with bi-polar women, suggesting a gift of 'lube, beer and blow' when asked about potential ideas for a wedding present), a non-consensual 'rodeo sex' reference, incest references, how sex with teachers is like trophy hunting for teenage boys and how women make divorce decisions based on 'emotions' rather than business sense."