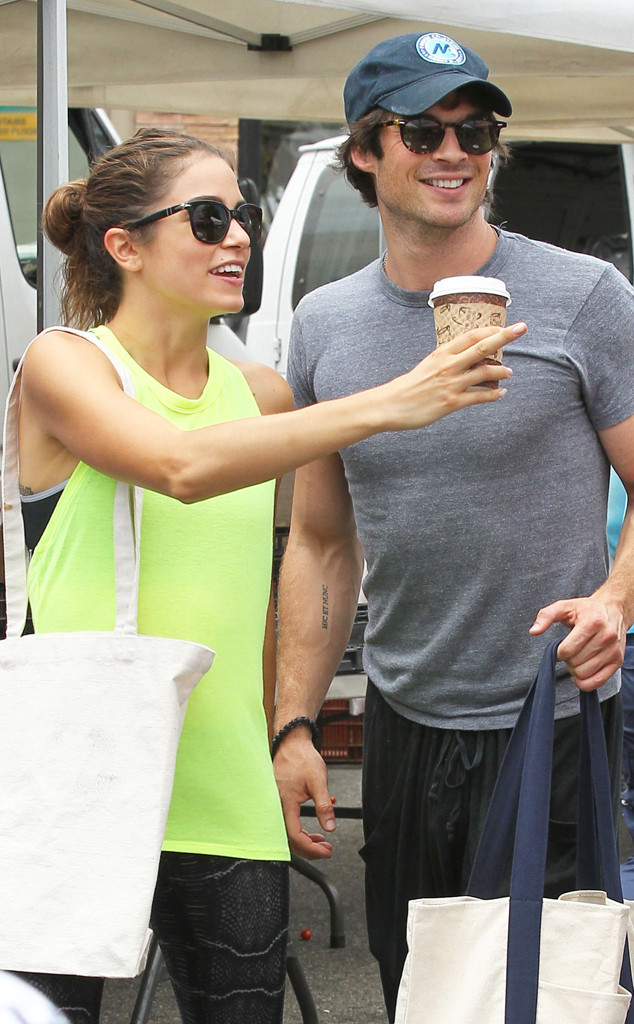 FameFlynet
And Summer's Hottest Celebrity Couple is...Nikki Reed and Ian Somerhalder!
All week long, we've asked you to vote for your favorite couple in out Best of Summer: Hottest Couples tournament. After narrowing it down from 16 sizzling pairs, Reed and Somerhalder have beat out Ashton Kutcher and Mila Kunis to take the title! (Guess you really can't beat Twilight and Vampire Diaries fans, right?)
Reed and Somerhalder are definitely one of the hottest new hookups in Hollywood. They were first spotted kissing and getting their PDA on at an L.A. farmers market in mid-July. Since then, they got cozy at Comic-Con and went on a romantic date night in Hollywood. And to prove they're getting serious, they even recently adopted a "big baby boy" together!
Anyways, here are some cute photos of the winning couple. Enjoy!